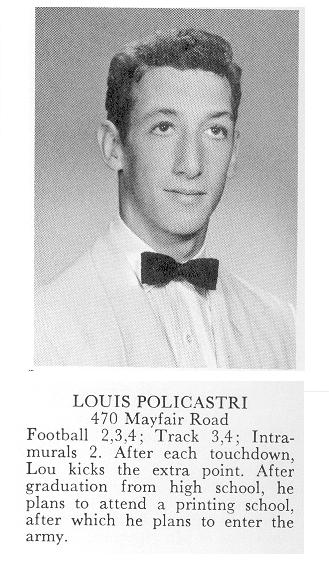 Louis J. Policastri passed away on March 7, 2019. He was the husband of Marcia who shared 40 years of marriage together.
Born in Manhattan, New York to Ethel and Louis, Sr. He was in the first graduating class of Paramus High School in Paramus New Jersey. An avid athlete participating in football and track. After graduation he joined the army and was in the 101st Airborne Division.
He worked in the printing business with his father and later became a Buyer in the garment industry. Owning several boutique shops with his best friends in the 1970's. Later taking partnership in his own lingerie company in New York City. Traveling extensively to the Far East as an importer, he was known in the industry as an honest, loyal businessman who developed many friendships for over 35 years.
An avid skier, tennis player and golfer he was a member of the White Beeches Country Club and Ramsey Golf and Country Club for over 20 years. After retirement, he moved to Florida and was a member of Lexington Country Club, enjoying many friendships from all these places.
Survived by his wife Marcia (Hamilton), his daughter Ana and her husband Jason, his son Jason and his wife Shelby and two granddaughters Ella and Kate. He is survived by his sister Ethel Tricomi and predeceased husband Roy, Barbara Citro and her partner Charlie, brother Joseph and his wife Michelle and brother in law Ward and his wife Lorraine, sister-in-law Mary Pat and predeceased brother John and many wonderful nieces and nephews.
A celebration of life will be held at Lexington Country Club on March 24th 3-5pm and burial later in New Jersey.