Thank you to all the Donors who contributed to keep Ken Tashian's websites funded for the next five years. Ken developed, maintained and funded these sites for 11 years himself. Ken put countless hours into creating the websites, adding content about PHS and Sports history, class photos, memorabilia, photo galleries and more. He added about 17,000 alumni names, 1,000 of In Memory additions with yearbook photos and obituaries, 4,000 images, and sent 900+ emails on the Paramus Spartans site. I haven't calculated the numbers on the PHSClassof1964.com site.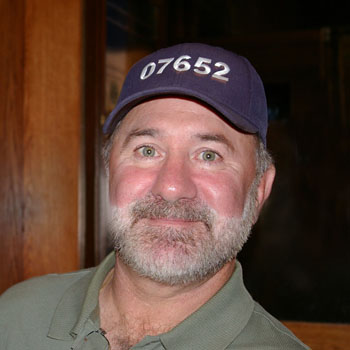 With the support received, we can continue the sites ad-free, registered domain names with secure website addresses - and continue Kenny's legacy. When I posted the appeal for supporting Ken's website on August 12, 2021, the response was immediate and exceeded the initial goal of $1,000 in the first 24 hours. Additional funds continued flowing in through October 25, 2021.
Contributors listed alphabetically by first name.
Andrea Robinson Kopido ('74)
Anita L Kwiatkowski '60)
Anita Lee ('65)
Anonymous 1 ('63)
Anonymous 2 ('64)
Anonymous 3 ('65)
Anonymous 4 ('68)
Anonymous 5 ('79)
Bill Lev ('73)
Bob Fatovic ('67)
Bobby Pons ('74)
Bruce Resnick ('71)
Candace Lira ('73)
Charles Hlawatsch ('64)
Charles J Mala ('64)
Charles Miller ('72)
Corinne (Fragala) O'Shea ('70)
David Brody ('64)
David Katz ('70)
David Vaccaro ('68)
Donald Sutera ('74)
Donna Hummel ('75)
Eileen Napolitano ('67)
Gary Buff ('66)
Helene Barenburg ('74)
Ira Schwartz ('74)
James Finch ('74)
Jay Lipper ('64)
Jim George ('64)
Joe Paliotta ('70)
Joe Vallone ('69)
Joel Miliband('70)
John Malatesta ('68)
John Schumacher ('64)
John Williams ('63)
Joseph D'Arco ('63)
Judith Manni ('67)
Judith Sternberg Fulton ('64)
Judy Bryson ('64)
Karen Rubinstein ('78)
Ken Mosier ('70)
Lauren Klein ('66)
Laurence P Lazar ('62)
Laurie Morlini Valdetara ('74)
Loretta Louviere ('64)
Louis Lanzalotto ('76)
Madelynn Peters ('77)
Martha Guinta ('64)
Mary Newman ('64)
Michele Simon ('64)
Nancy Lewis ('74)
Nicole Biggart ('65)
Patrick Vellucci ('65)
Paul Schneider ('69)
Persia Barile ('69)
Philip and Geri Fontana ('64)
Phillip Heisler ('78)
Richard Petouvis ('64)
Richard Tillison ('66)
Ron Braham ('67)
Ron Cheslock ('64)
Ronald Carletta ('64)
Sally Gellert ('72)
Stuart Blank ('78)
Walter Talarek ('64)
Wendy Wald ('69)
William Weiss ('68)
The list should be complete but if anyone is left off, please let me know at ParamusHighSchoolAlumni@gmail.com