Something new for registered Spartans only, User Forums where you can post your comments to the topic. New topic added about Wrestling Banners.
Paramus High School - Class of 1970
50th Reunion - Reservation deadline coming soon. See Reunions page.
This month in baseball history.
A warm February day, 50 years ago. Coach Bostonian with girls and their baseballs in the air. Not sure how many volleys it took to hit the shutter release when the time was right.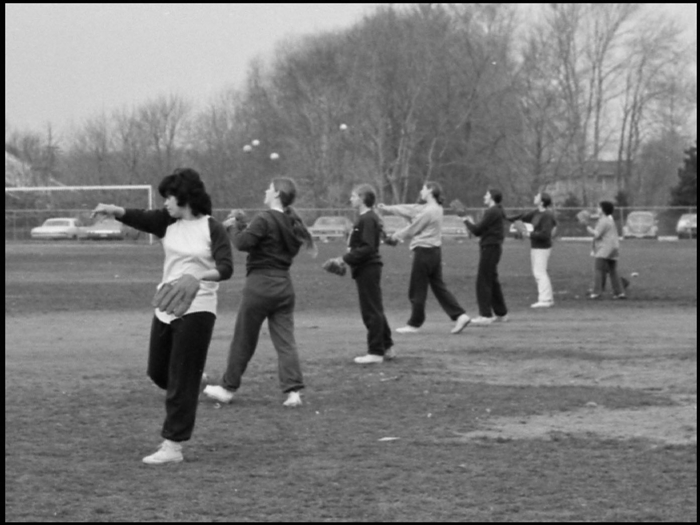 [Photo courtesy of Stan Cohen, '74]
---
Looking for past Photo Ops? Hover on the Photo Galleries link and make a selection.
---
Like and Follow our PHS Alumni Association Facebook Page
---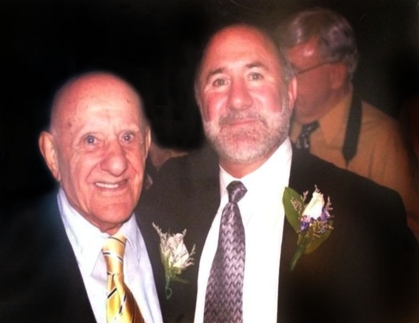 Ken Tashian, Class of 1964
August 1946 - May 19, 2021
This website is dedicated to the memory of Kenny "Tash" Tashian.
(Ken with his beloved father, Warren "Pops" Tashian. Click on the photo above to post to Ken's In Memory page.)

---
Paramus High School Alumni Association
The Official Home of the Paramus High School Spartans
The Paramus High School Alumni Association is a 501(c)(3) nonprofit corporation, EIN: 87-2285560.
This website, its contents including all photos are Copyright of the Paramus High School Alumni Association, original sources, or as noted. Reproduction for any purposes without explicit written permission is strictly prohibited.