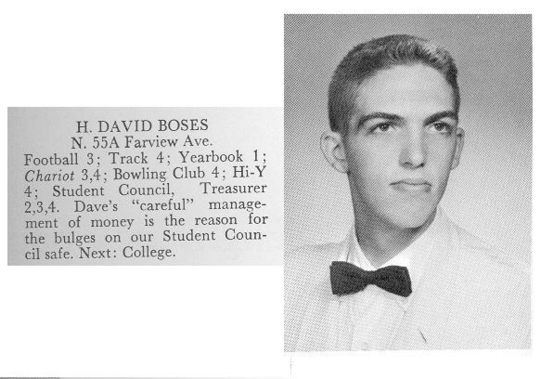 Howard David Boses, 74, died on Nov. 5, 2017, at his home on the Rogue River in Gold Beach.
David was born on Jan.16, 1943, in Brooklyn, New York, to Irving and Pearl Boses.
He was the oldest of three children. His sister Doris was three years younger and his brother Dennis was 10 years younger.
When David was 12 years old, his family moved to Paramus, New Jersey. David attended Paramus High School and Rutgers University, graduating with honors.
After a few years on the East Coast, David hitchhiked to Las Vegas where he spent the next 25 years. He was considered a very fine poker player, and this lifestyle allowed him to travel to many parts of the world.
He moved to Ashland, and then bought oceanfront property in Gold Beach. He eventually sold the oceanfront land to the Oregon State Parks.
As a boy David had read about the Rogue River and was enamored by it. During his first jet-boat ride when he saw seven black bears, he thought this was a sign, and bought a cabin in Agness overlooking the Rogue River. Eventually he moved to Gold Beach where he lived for more than 30 years.
David loved buying and selling properties. David was seen for years walking through Gold Beach. He stopped at various businesses to visit as well as eat candy and sweets that were always waiting for him. He loved to talk and told wonderful stories. He touched many lives with his wit, wisdom and humor that was often peppered with sarcasm. David was an avid reader and loved working on crossword puzzles, but his favorite thing was satisfying his voracious appetite. Dining in or out — it didn't matter.
David took at least two trips each year to the East Coast visiting his dear friends and family. He would attend as many Broadway plays in New York as he could.
Those who knew him knew how genuinely kind and giving David was. He was a very loyal friend and had a huge heart. He constantly helped those in need, and many people came to him for advice. David always loved a deal and knew how to make a dollar stretch.
David is survived by his loving companion Juli; brother Dennis and wife Julianna; nephews Jamin and Derik; nieces Beckie, Chantell and Lily; and his beloved 100 year old Aunt Lil. He was preceded in death by his sister Doris, father Irving and mother Pearl.