Paramus High School
Home of the Spartans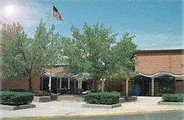 In Memory
Bruce Hedendal - Class of 1965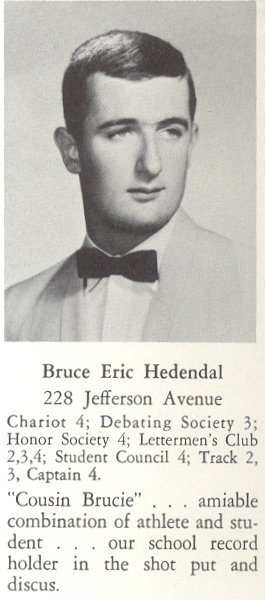 Bruce Hedendal passed away last Sunday while doing what he loved, competing at a Masters Track and Field competion in Florida. When it came to the weights, Bruce was in a class all by himself. His only real competition came from teammate Neal Socha. After 50 years, his discuss and shot records still stand!
He will be missed by all who had the priviledge to know him.
---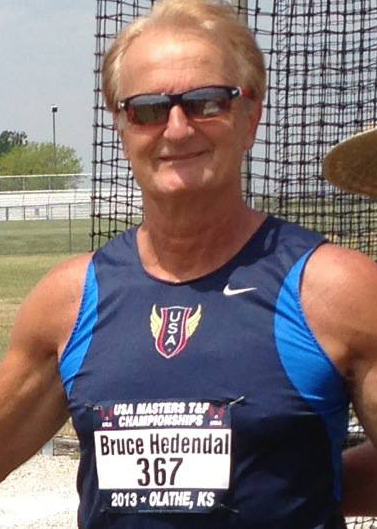 Masters throwers are mourning the loss of Bruce Eric Hedendal of Boca Raton, Florida, a coach and doctor of chiropractic medicide.
He died Sunday, June 21, 2015. He is survived by six children and a grandchild. Bruce threw at 2010 Sacramento and 2013 Olathe nationals and as recently as 2014 Winston-Salem nationals and was enter in this summer's National Senior Games. He posted to his alternative medicine Facebook page as recently as two weeks ago.
Bruce Eric Hedendal, 67, of Boca Raton, passed away Sunday, June 21st, 2015. He is survived by his mother, Fay Hedendal, brother, Gary Riccardelli, 6 children and 1 grandchild: Leif Hedendal, Iam Hedendal, Manija Hedendal Ofsanko, Eve Salcito, Eruch Hedendal, Lars Hedendal, and his grandson Jack Hedendal. He was a gifted and compassionate healer, a loving father, brother, son, and grandfather, and a visionary who nurtured those around him. A memorial service will be held on Thursday, June 25th, 2015 2:00PM at Unity of Delray Beach, 101 NW 22nd Street Delray Beach, FL 33444. Lorne & Sons Funeral Home in charge of arrangements.
A father of six, Dr. Hedendal is at the forefront of chiropractic and functional medicine, high performance nutrition, fitness training and natural hormone therapies. Since 1985, he he has hosted syndicated radio and internet health programs, currently hosting the longest running radio and internet show "Health is Wealth Live."

A Florida licensed Chiropractic Physician and Nutrition Ph.D., Dr. Hedendal continues to serve patients with Person Specific NutritionTM, his analytical nutrition and hormone balancing system. (He served as science advisor, product developer and spokesperson for two respected US nutraceutical firms, and continues to research and design the best innovative nutritional products.)

Dr. Hedendal has a book in pre-publication: Everything You Knew About Exercise Was Wrong, on the unmatched hormone youthing, strength enhancing, fat-buring and aesthtic benefits of high intensity, short duration exercise – the superior, yet little known advance fitness, anti-aging and nutrition paradigm for young and old alike.

To round out his distinguished career, Dr. Hedendal walks the talk, and is a current World-Class Master's track & field champion – winning ten World, US, North American and Australian titles in four men's masters' age groups since 1997. In 2013 he became National Champion in the discus throw for his age group and holds The Florida State record for men's 50 Discus. He set an age group World record in the 98lb. weight throw (1998), and is the current Nike World Master's Games Record Holder in the men's 50 Weight Pentathlon. Dr. Hedendal is former assistant coach for Florida Atlantic University's track and field program.