Barbara A. Billett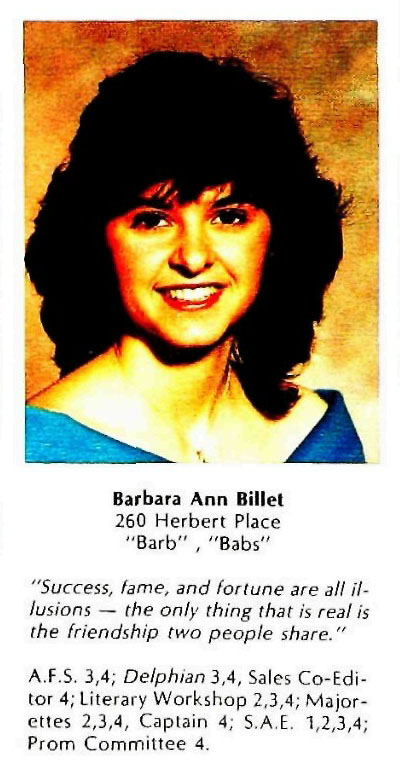 NILAND Barbara A. (nee Billett), 44, of Paramus, passed away on Monday, December 6, 2010. Barbara was a graduate of Montclair State University in 1989 and worked as a Planner for Toys "R" Us in Wayne, NJ. She was a parishioner of RC Church of the Annunciation in Paramus, NJ. She will be greatly missed by all who knew and loved her. Dear wife of Brian Niland. Beloved daughter of Ann Marie Robertson and the late Gordon K. Billett (2004). Loving mother of Hayley, Gavin and Matthew Niland. Beloved sister of Margaret Sullivan and her husband Chris of Yorktown Heights, NY, Joanne Talisse and her husband Robert of Nashville, TN and the late Carolyn M. O'Brien (2008) and her husband Mark of Ridgefield.
Donations may be made in her memory to the HGM Niland College Fund, P.O. Box 53, Paramus, NJ 07653.
[Not sure if this is still active]
Published by The Record/Herald News on Dec. 8, 2010.