Joseph E Fritzinger, Sr.
Faculty 1961 – 1993
1938 — November 12, 2022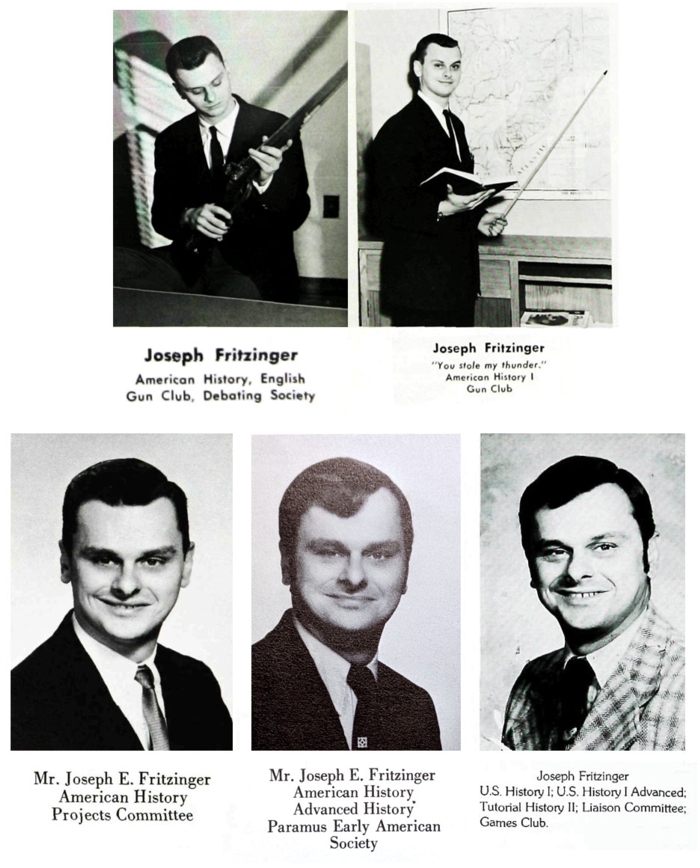 Joseph E. Fritzinger, Sr. of New Hope died peacefully at his home surrounded by his family on Saturday November 12, 2022. He was 83 years old.
Born in East Orange, NJ, he was the beloved husband of 59 years to Carolyn M. Radzinsky Fritzinger, son of the late George H. and Katharina Voigt Fritzinger.
Joe was a graduate of West Orange High School, class of 1956, he received his undergraduate degree from Seton Hall in 1961.
"Mr. Fritz", as he was fondly known by his students was a beloved American History teacher at Paramus High School from 1961 until his retirement in 1993. During that time he inspired and engaged his students by bringing history alive in and outside of his classroom. He established the Paramus Early American Society (PEAS) as well as organizing the US Bi-Centennial fair in 1976 commemorating 200 years of American History.
His passion for history continued into each summer where he was employed as a park ranger and museum curator at the Morristown National Historical Park.
Joe and his wife retired to Newfane, VT where they fulfilled their dream of owning and operating an Antique business for over 20 years.
In 2019, they moved to New Hope to be closer to their children and grandchildren.
Joe's wish was to be remembered as a "good teacher". Shortly after entering hospice, something extraordinary happened. A former student from almost 50 years ago sent his daughter a message conveying the positive impact he has instilled after all these years. As word spread, hundreds of former students wrote to express their praise and gratitude. Each message was read to him and the smile and tears of joy were priceless. We want to thank all those who took the time to share their memories. You gave him and us the greatest gift, it truly was a "God Wink".
In addition to his beloved wife Carolyn, he is survived by his son, Joseph E. Fritzinger, Jr., and his daughter, Jennifer Campbell and her husband David. A brother, David Fritzinger and his wife Irene, and a sister, Elizabeth Blumenthal, two grandchildren; Sean Joseph Campbell and Brooke Carsan Campbell.
"Cheers to a life well lived and a legacy beyond measure"
Joe's family will receive condolences on Sunday November 20th from 12:00 Noon until his Prayer Service at 1:00pm in the Joseph A. Fluehr III Funeral Home 241 E. Butler Ave. (at Sandy Ridge Rd.) New Britain. His Interment will be private.
In lieu of flowers, contributions in his memory could be made to the National Kidney Foundation, 1900 Market St. Suite 800 Phila, PA 19103
Afternoon Visitation/Service
Sunday, November 20th, 2022
12:00 PM - 1:00 PM
Service @ 1 PM
Joseph A. Fluehr III Funeral Home, New Britain
241 East Butler Avenue
New Britain, PA 18901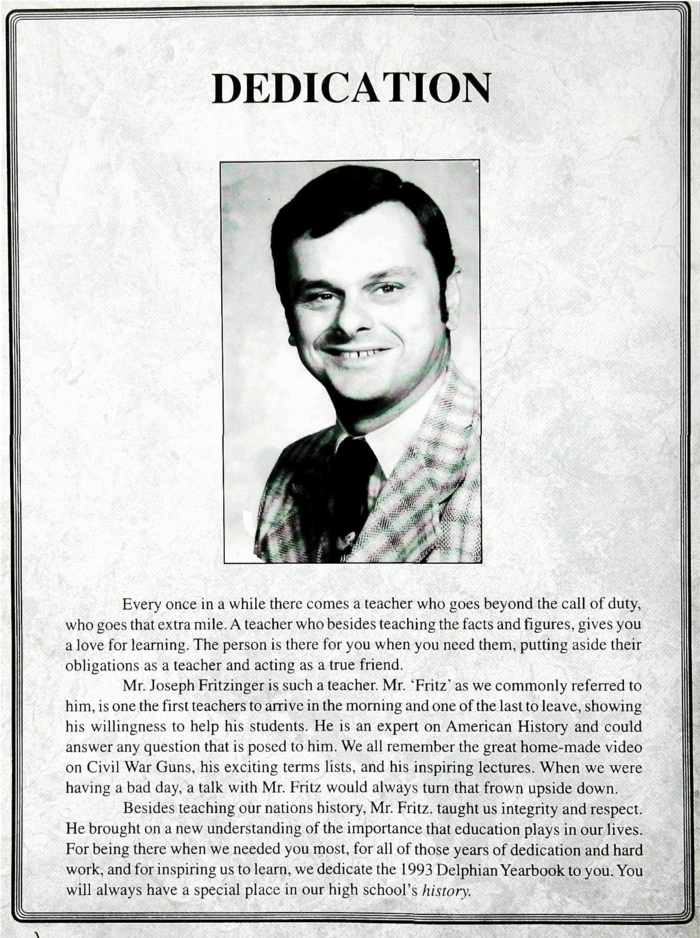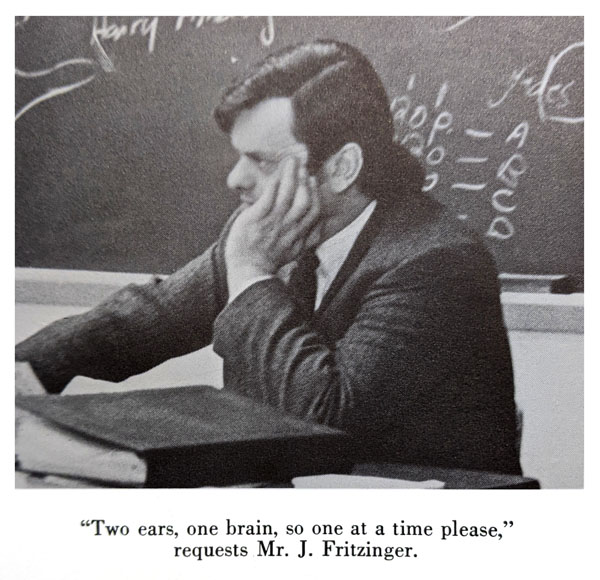 Candid section - Mr. Fritzinger, 1973 Delphian Yearbook of Paramus High School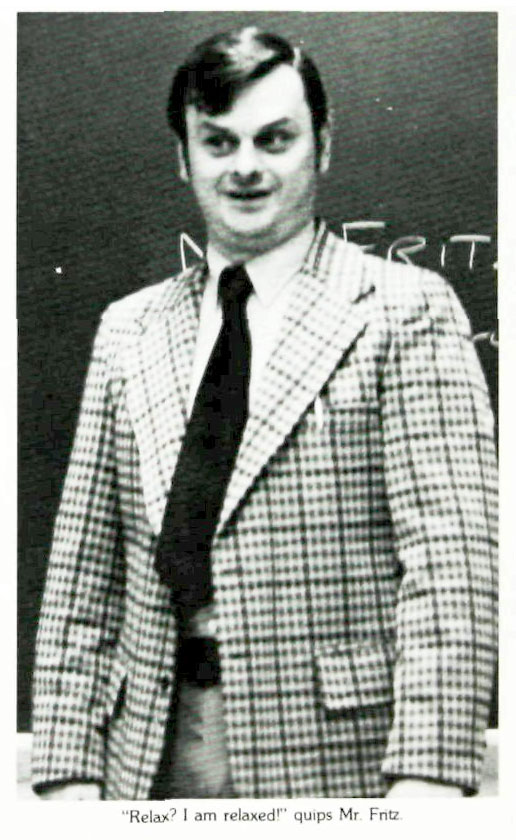 Candid section - Mr. Fritzinger, 1990 Delphian Yearbook of Paramus High School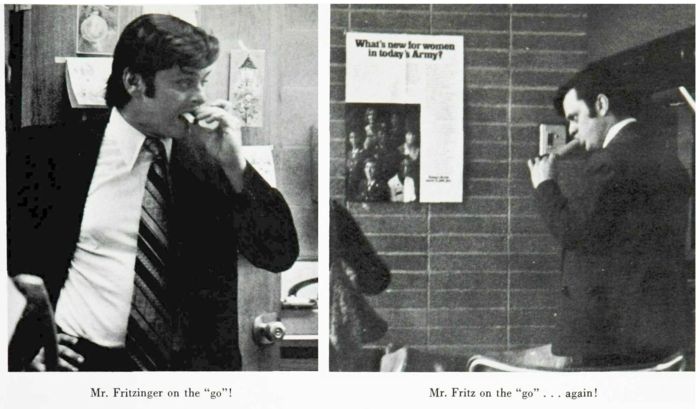 Candid section - Mr. Fritzinger, 1974 Delphian Yearbook of Paramus High School