Heather Cynthia Fibkins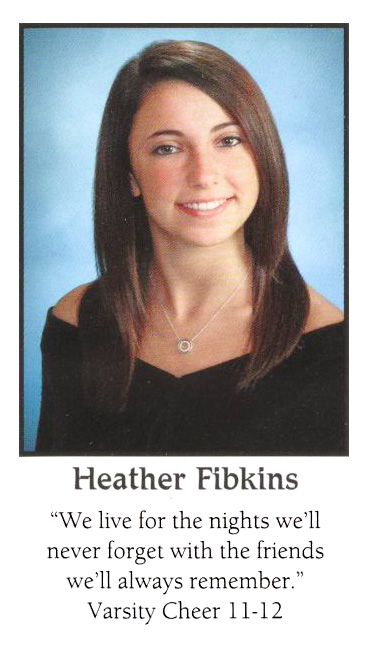 Paramus - Heather Cynthia Fibkins, age 27, of Paramus, NJ passed away on Thursday, April 1, 2021. Heather earned a Bachelor's Degree in Communications from Montclair State University in 2016. She had a successful career as a Senior Account Executive with McCann Health in Parsippany New Jersey, where everyone who worked with her loved her.
Always active, she enjoyed dancing, skiing, sailing, traveling and days at the beach. One of her greatest joys came from being an aunt and spending time with her nieces and nephews, who she adored and meant the world to her. They nick-named her Aunt 'Rain-Rain' after their favorite nursery song.
The love of her life, her rock, her soul mate was Dalton Robbins. They were engaged in the summer of 2020, and were to be married in December 2021.
Beloved daughter of Toni and Paul Fibkins. Loving fiancée of Dalton Robbins. Dear sister of Meagan Salma and husband Aaron. Dear sister of Matthew Chandler and wife Regis. Cherished Aunt "Rain-Rain" of Mia and Brandon Salma and Clara and Nolan Chandler. She is also survived by the dear parents of her fiancé, Karen and Stu Robbins.
The family will receive relatives and friends Tuesday, April 6, 2021, 4-8 pm at Vander Plaat-Caggiano Funeral Home, 13-31 Saddle River Road, Fair Lawn, NJ, vpfairlawn.com. A Mass of Christian Burial will be celebrated Wednesday, April 7, 2021, 10:30 am at St. Anne R.C. Church, 15-05 St. Anne Street, Fair Lawn, NJ. Interment will follow at George Washington Memorial Park in Paramus, New Jersey.
In lieu of flowers, donations in memory of Heather should be made to support the National Alliance on Mental Illness (NAMI): https://donate.nami.org/fundraiser/3195316
Published by The Record/Herald News from Apr. 3 to Apr. 4, 2021.