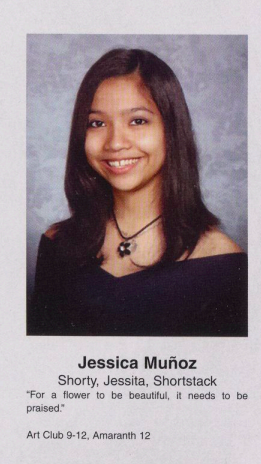 Jessica Munoz, age 30, of Rahway, NJ passed away suddenly on Sunday, January 20, 2019. Born in Englewood and raised in Paramus, she earned her Bachelor's Degree in Sociology, and magna cum laude for her Master's Degree in Elementary Education K-6 from Montclair State University, with additional study in Teaching Students with Disabilities. Jessica enjoyed photography, art, cooking, & spending time with her family.
Ms. Munoz student taught in Montclair for a year which was shortly followed by two impactful years in Newark at Rafael Hernandez School teaching special ed students in grades 3 through 4. Her most recent school was Grace Wilday Junior High where she began in August teaching grades 7 through 8. Jessica leaves behind a legacy of passionate & inspiring teaching which will be forever carried on with those whose paths she graced.
It was once said, "There are some who brings a light so great to the world, that even after they have gone the light remains…" Her light was truly bright and will continue to shine to those close to her.
Cherished daughter of Arminda Mallari Tanglao Munoz and Alberto Munoz. Loving sister of Jeremy, Jalissa and Jayson Munoz. Beloved girlfriend of Dan Valentine.
The family will receive relatives and friends Friday, January 25, 2019, 5-9 pm at Vander Plaat-Caggiano Funeral Home. A Funeral Mass is planned for Saturday, January 26, 2019, 11 am at Queen of Peace R.C. Church, 400 Maywood Avenue, Maywood, NJ. Cremation will be private
Jessica was just one of many teachers who spent their own funds to enhance the educational experience for their students. In lieu of flowers & food the family would like to request all monetary donations be made out to her father, Alberto Munoz. The funds raised will be put into an account which will be used to sponsor Special Education Programs through www.donorschoose.org. Donations will be collected at both the viewing on Friday as well as the mass on Saturday morning. Please join us in continuing Jessica's mission to better the educational experience of deserving children everywhere by allowing us to aid our teachers. If you are unable to attend, but wish to contribute, please mail to the following address: P.O. Box 1097 Paramus, NJ 07653 Or, send via Venmo @Alberto-Munoz-26 Attn: Donors Choose