Dr. Harry Galinsky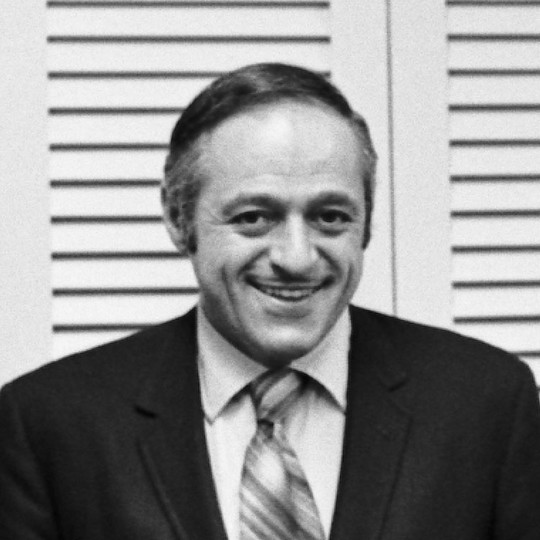 Dr. Harry died at age 90. He is survived by his three children Sybil (m. Bernie), son Martin (m. Wendy), daughter Marcy (m. Scott), five grandchildren Danielle, Daniel (m. Kelly), Andrew (m. Kaley), Brian, Jackie and one great-grandchild Austin.
He was born on 01/11/1926, the youngest of seven children in Hoboken, NJ. His parents, Bessie and Isaac, were immigrants from Eastern Europe. He grew up in Hoboken and his childhood friendships lasted a lifetime. He met his wife Polly (Estelle) in high school and they married shortly after he served in WW II as a ball turret gunner in the Pacific. He went to Rutgers University on the GI bill and first became a school teacher, then a guidance counselor, vice principal and after earning his Doctorate in Education Administration, eventually a school superintendent in Morristown, NJ and later Paramus, NJ.
While raising his young family he worked summers at resorts in the Catskills as a dining room Maître D. He was able to employ many college age relatives and family friends in summer jobs that provided wonderful memories for all. He became a Youth Group Director at the JCC of Paramus and volunteered mentoring young people as a college counselor. As a school administrator, he was named Superintendent of the Year in NJ and among other things later was chosen to serve on a national panel of Educational Excellence and sent to visit Taiwan as an emissary of the US State Dept. In his "post-retirement" he continued to work as a consultant doing School Superintendent placements, expert witness testimony and taught graduate school classes for aspiring Superintendents at Seton Hall University. He was a devoted husband to his wife Polly till her death in 2007 at age 79.
He was than fortunate to meet and have the long term devotion of his companion, Rose Foster who shared enjoyment of life with opera, theater, bridge and concerts in South Florida and summers in the Berkshires.
His life touched so many people, young and old, who remember his generous and compassionate spirit.
Memorial donations in lieu of flowers may be made to the Parkinson's Disease Foundation, 1359 Broadway, Suite 1509, New York, NY 10018, www.pdf.org donations should be to the The Michael J. Fox Foundation P.O. Box 5014, Hagerstown, MD 21741-5014