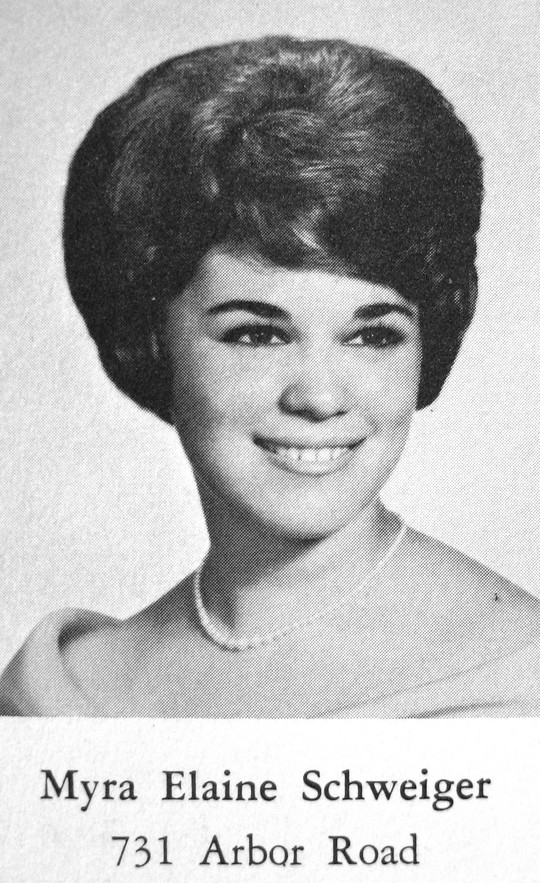 ---
Posted by Kenny Tashian in behalf of Ed Drucker for Myra's children
I have not commented on any of my classmates passing over the last many, many, many years but I felt it was appropriate to do so now.
I wanted to let you know what a very special person Mom was and was remembered by. We never had any kind of romantic relationship but could talk to
each other as friends for long stretches of time and share our thoughts and feelings about so many things, personal or school related. Memory serves to remember her to be a quiet, classy,
very introspective person and a great listener.
It saddens me to know that she passed, but especially that it was from such a brutally devastating disease. I have lost a father to lung cancer and a sister to breast cancer at age 42, so I know
the horror it brings to not only the patient but also to their families.
During this month as we Jews approach the high holidays of Rosh Hoshanna and Yom Kippur, I will ask G-d to make this new year one of healing for her family.