Kevin William Revicki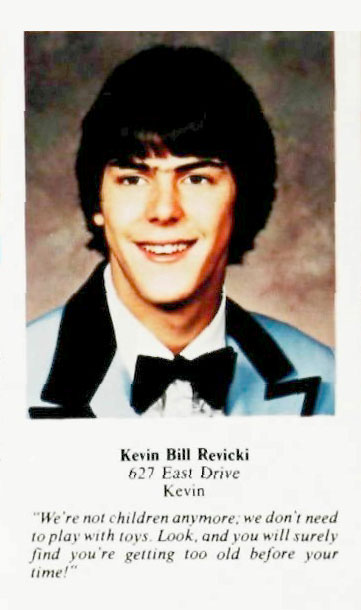 Kevin William Revicki, 52, of Flemington, N.J., entered into eternal rest on Friday, Nov. 25, 2016, at Morristown Medical Center with loving family by his side. Kevin was born in Paterson, N.J., to William Revicki Jr. and the late Joan (Entwistle) Roka. He was raised in Paramus, N.J., before settling in Flemington, N.J. Kevin currently worked as a shop manager for Durr Mechanical Construction, headquartered in NYC. He previously worked for Revicki Earth Movers and Paramus DPW as a heavy equipment operator and several smaller construction companies subcontracted by Toll Brothers. Kevin enjoyed hunting with his father and was an avid Harley Davidson rider. His love for the outdoors and open road is what brought him to his untimely passing. Besides his beloved mother, Kevin was predeceased by his dear brother, James Revicki. Kevin is survived by his devoted wife of 22 years, Jennifer (Durr) Revicki; his cherished daughters, Kristie and Rhianna Revicki; father, William Revicki Jr., and stepmother, Linda Revicki; siblings, Robert Revicki, Rose Hartman, Ann Revicki, Julie Miller, William Revicki III, and John Roka. He will also be deeply missed by his many cousins, nephews, nieces, colleagues and friends. Interment at George Washington Memorial Park, 234 Paramus Rd., Paramus, N.J. 07652. Memorial contributions may be made in Kevin's memory to Heroes In Transition at their website, www.heroesintransition.org, or via US mail at 22 Bates Road, Suite 135, Mashpee, Mass. 02649, 508-539-1010.
Published by The Hunterdon County Democrat on Dec. 1, 2016.