Dominique Lisa Pandolfo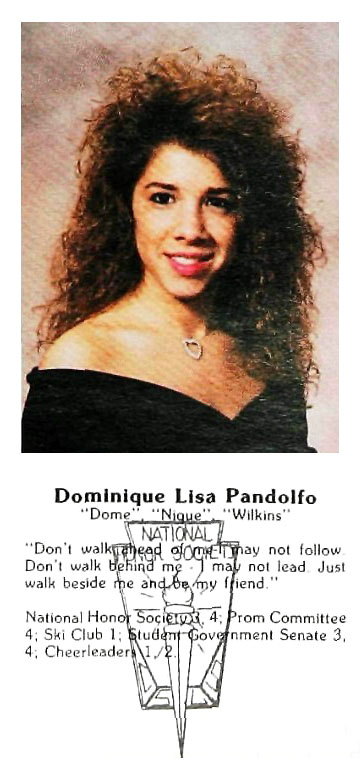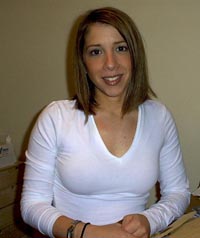 Dominique Lisa Pandolfo died tragically and without cause at the WTC on 9/11/2001. She was 27 years young.
Dominique was born on March 18, 1974, the only child of George and Barbara Pandolfo, in NYC. The family moved to Paramus, NJ where she was raised and attended Paramus High School and then went on to Rutgers College and received her degree in 1996.
After college Dominique tried her hand at teaching, but decided that the business world was more suited for her, especially in the computer field where she could still be in a teaching atmosphere. On Monday, September 10th, she started her first class toward her MBA at NYU Stern School of Business. She previously worked at Price Waterhouse Coopers and eventually found her niche at Marsh & McLennan as a regional training coordinator for new employees. It's ironic that the WTC was not her home office, but she was called there for a meeting on the 99th floor that fateful Tuesday morning.

Dominique was a rising star in the company as well as in life. The ease with which she made friends, the respect she claimed, her tenacity with every task, be it work or pleasure will be remembered by everyone she touched. She was a focused and determined young woman who really knew where she was going and what she wanted from life. The sky was the limit.

She is survived by her mother Barbara, her Uncle Michael. Aunt Marian & cousin Leslie Rhein and her loving boyfriend of six years, Jamil Azam.