Paramus High School
Home of the Spartans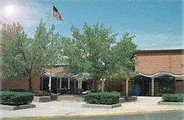 In Memory
Gary Joseph Dandurand - Class of 1960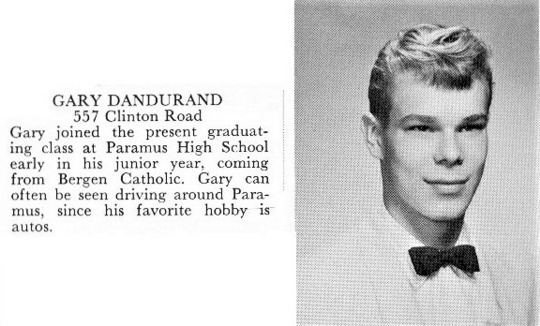 Gary Joseph Dandurand - December 4, 1941 August 3, 2012
Gary Dandurand of Pleasanton, CA passed away quietly at home on August 3rd. He was 70 years old. Gary was born in the Bronx borough of New York City, in the shadow of Yankee Stadium. After relocating to Paramus, New Jersey in the mid '50's, Gary served in the U.S. Army from 1961-1964, serving in Berlin, Germany in the aftermath of WWII.
After serving his country, Gary worked in heavy construction in the de-watering industry, working on such projects as the Washington, D.C. subway system and the World Trade Center in New York City. He moved west to California in 1986, founding Household Service Company in the Bay Area, specializing in all aspects of home repair.
Gary embraced life in the west, becoming a student of it's history and spending most of his free time exploring all that California has to offer. Gary is survived by his two sisters, Patricia Goss of Fort Myers, FL and Karen Dandurand of Princeton, NJ as well as three sons, Gregory of Mesa, Arizona, Michael of Guilford, CT, Mathieu of Jersey City, NJ, and three grand children; Aaron, Alana, and Sofia, as well as many loving people from the Carlson, Harding and Wagner families.