Anthony Thomas Piazza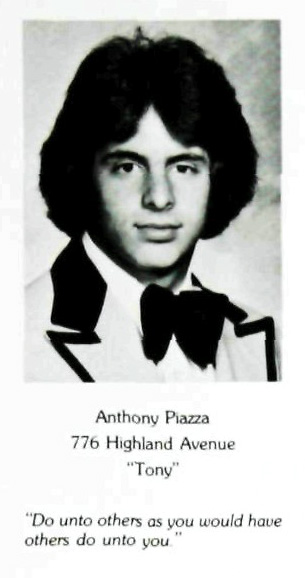 Anthony Thomas Piazza (Tony) passed away on Sunday, November 7, 2021 in Newbury Park, California. Tony was born to parents Fred and Marie Piazza in Ridgewood, New Jersey and resided in Paramus, New Jersey, until moving to Ventura County, California, in 1980. Tony's skills were many including extensive knowledge of the seafood business which he learned while working in the family-owned Blue Ribbon Seafood… and his company AmeriTreats where he made a healthy dog treat totally out of love for his German Shepherds, all which he rescued. Tony loved riding his Harley Davidson whether to Springsteen concerts or the Grand Canyon or just to the beach to relax and do some fishing. He was always looking for the next classic old car….that he would some day restore. :) Furthermore, he LOVED his New York Football Giants. The pure joy of them winning, combined with the referees being the reason they lost equated to no dull moments watching football. Tony was a great cook, both learned from our parents and instinctive. He enjoyed creating many fine meals whether something simple for a couple people or for a large party. Tony's dry sense of humor was both provoking and endearing. His love for his family, and his friends, was always obvious. A gentle man with a warm and giving heart. And that smile…He will be SO missed.
Tony is preceded in death by his parents Fred and Marie Piazza. His sister, Karen Simins passed away October 31, 2021. Tony is survived by his step-son Jacob, sister Cookie Davidson, nephew Michael Simins and Michael's son, Liam and his German Shepherd Mia.
Celebration of Life was held at Conejo Mountain Memorial Park in Camarillo, California. In lieu of flowers please consider donating to the German Shepherd rescue or your favorite animal shelter. Information for services may be found at www.conejomountain.com.
Posted online on January 23, 2022
Published in Ventura County Star