Ronald "Ron" Gasparitsch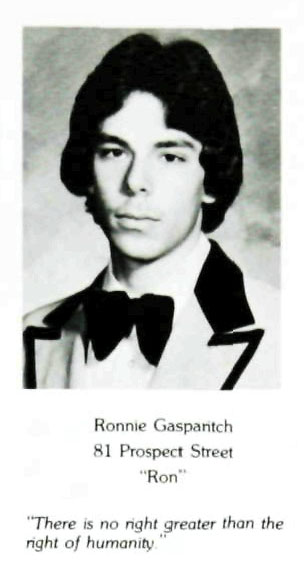 May 10, 1961 - December 19, 2020
Ronald "Ron" Paul Gasparitsch, 59, began his new life in Heaven on December 18, 2020. Born on May 10, 1961, in Brooklyn, New York, Ron was a son of Siegfried and Elvira Diem Gasparitsch.
Ron grew up in New York and received his Associates Degree in Computer Programming. He worked for 28 years as a computer programmer in the Forestry Supply market. Through life, Ronald had challenges which he met and overcome, thanks to the help of God and his loving daughter. Through his work and dedication, he was able to put his daughter through college, debt free, in order for her to have a great start on her career and life. Ron was generous and a hardworking man and father.
In his free time, he was a great carpenter, and wood working was one of his favorite hobbies. He liked to listen to rock music, especially Creed. Ron also liked watching car and home renovation shows as well as football and Nascar. Sometimes he was a little goofy, but with Ron's programming background, he was usually very particular about certain things. Having overcome addiction, he was a member of AA, and he understood the importance of the support of others. Ron was proud of his several years of being sober and he helped others on their journey. He was his daughter's biggest fan and he gave her a great start in life for which she will be forever grateful. The memories made with him will be cherished for years. He will be missed dearly.
Left behind to treasure his memories, are his daughter, Kalen Simpson (Daniel); parents, Sigi (Siegfried) and Elvira Gasparitsch; brother, Peter Gasparitsch.