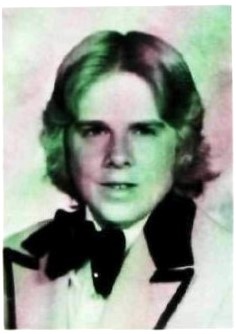 Charles Frank "Chas" Hoffman passed away peacefully on February 7, 2020 in Ridgewood NJ. Chas was born in Paramus NJ on July 6, 1960 to the late Carol and Charles Hoffman. He owned and operated C. Hoffman Landscaping throughout Bergen and Passaic counties. Chas' family operated the family-owned The Old Mill Bathing Beach on Paramus Road for many years. Many of its long-ago patrons still cherish wonderful memories of the good times they enjoyed on its beach and in its cooling waters during the long hot days of summer.
Chas is survived by his wife, Heidi Kostenbader Hoffman, his daughter, Hayley Taylor Hoffman, his brother Frank Hoffman (Valerie) and sister Doreen Turton (Paul). He is also survived by his nieces and nephews, Frankie, Nick, Amy-Lynn, Carly, and Jessica.
Chas was a devoted father who enjoyed coaching and running fundraisers for his daughter Hayley's school. He was often seen surrounded by his daughter and her friends and teammates. Chas had a wide range of interests and was an accomplished off-shore deep-sea fisherman, hunter and all-around outdoorsman. He especially enjoyed boating, skiing, snowmobiling and riding his Harley-Davidson motorcycle. He loved to cook, often sharing that day's deep-sea catch with family and friends.
In sum, Chas was a special man who enjoyed life and brought joy to countless others throughout his life. His friends and family will long value their memories of his loyalty, generosity and love.