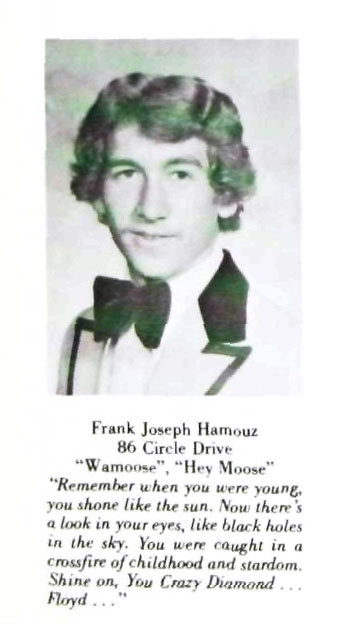 Frank Joseph 54, of Mahwah, NJ, formerly of Paramus and Hawthorne passed away on Saturday July 18, 2015 at the Valley Hospital surrounded by his loving family. Frank was a soccer goalie for Paramus High School. An avid Jet and Yankees fan, he enjoyed going to the beach with his family and friends and visiting different baseball parks with his brother Michael.
Frank was employed with Bergin Construction in Ramsey.
Devoted son of Frank and Lorraine Hamouz. Loving father of Cody Hamouz. Caring brother of Michael Hamouz and his wife Kathy. Nephew of Mary Ann Horsham. Cousin of Donald Horsham, Nadine Sawicki and Gregory Horsham all of Maryland and boyfriend of Celeste Simon for 10 years. He is also survived by many many dear friends.
Interment at Mt. Olivet Cemetery, Maspeth, NY.