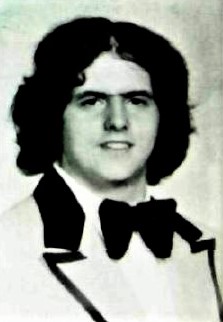 Glenn Campanile, 60, Johnstown formerly of Paramus, NJ passed away February 1, 2020 at home. Born July 14, 1959 in Jersey City, NJ the son of late Ralph and Mary (Peterson) Campanile.

Survived by fiancé Kathleen N. Hill, Johnstown; cousins Carol DeFressine, Damascus; Denise Hanley, Equinox; Albert DeFressine, Warwick, NY; Michael Moroney, Warwick, NY. Also survived by Kathy's mother Eva Hill, Charles; Kathy's sisters Melanie Hill, Seward, Laura Stublarec, Youngstown, OH; Annette Blough, Charles; Valerie Goddard, Port Saint Lucie, FL; several nieces and nephews and great nieces and great-nephews; and his faithful companion Scout. Also preceded in death by Kathy's father Mervin Charles Hill and brother Leonard Aaron Hill.

Glenn was an avid knife collector, audiophile, ham radio operator, who was very interested in electronics, and installer of first generation cell phones. He enjoyed his BMW.