Paramus High School
Home of the Spartans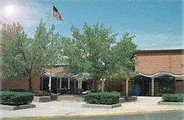 In Memory
Norman Reicher - Class of 1974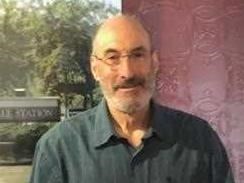 ---
July 15, 1956 - July 19, 2020
Mr. Norman J. Reicher's passing was due to inoperable pancreatic cancer. He was sixty-four. Norm leaves behind, his wife Jody-Lynn, his two teenaged daughters Sarah and Toby, his sister Jane and brother-in-law Steve Manas. As well as his niece, Alayne and her family. His brother Dave Reicher and his wife Kris and their sons, Sam and Ben and their families.
Norm, after twenty-six years of being a Math teacher at Passaic High School, recently retired. In those years, he was not only an educator, he also enjoyed other modalities to enrich the high schooler's lives in the city of Passaic. Norm created the Passaic High School Hiking Club more than twenty years ago. As well, Norm helped in revitalizing the Passaic High School Ski Club at about the same time.
Norm had degrees from SUNY- Morrisville in Botany, Upsala College in Psychology, a Secondaries Mathematics degree from William Patterson College (now University), and a Masters' in Education Degree concentrating in critical thinking from Montclair State University. He as well graduated from Healing Hands Institute previously located in Westwood, NJ, becoming a nationally certified massage therapist in 2002.
He enjoyed running long distance, and at one time ran races up to fifty miles, completing six 26.2 marathons and two ultras, one of 50 kilometers and one of fifty miles. He as well rode motorcycles for over forty years, as he had toured the east coast as well as nearly across the country over two decades ago with his touring motorcycle. He loved hiking and enjoyed downhill skiing for many years. He at times enjoyed martial arts, especially learning and practicing some traditional karate.
His joy for learning, listening and playing music never truly left his presence. So much so, in his fifties Norm began to reacquaint himself with guitar lessons. He then hooked up with helping an old South-Western band, The New Riders of the Purple Sage. He aided them on their website issues with other band fans about 2008 through 2012. As well, he had the privilege of going backstage quite often and as well once in while working his massage therapy on some band members… for free, of course. For he was quite charitable with his time and efforts.