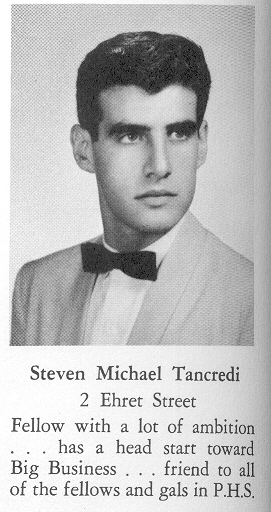 Stephen M. , age 67 of Lodi died on March 29, 2014. He was born in Manhattan residing there for 8 years, Paramus NJ for 25 years before moving to Lodi 34 years ago.
He was Veteran of the Vietnam War serving as a Sergeant in the Army. He was employed by Central Auto Parts of South Hackensack for 20 years and also the Paramus Police Reserves for 10 years.
He is survived by his life partner Linda LaRock for 17 years, one son John A. Tancredi and wife Jana, one daughter Michele Delikat and husband Ronald, his brother Michael and his sister Linda Massari. Also survived by two grandchildren, John Jr and Ashlee Tancredi and 13 nieces and nephews.
The funeral is Wednesday, April 2, arriving at the Aloia Funeral Home at 10 AM followed by a 11 AM mass at Our Lady of Mount Virgin Church, Garfield. Private cremation. Visiting Tuesday, 2 to 4 and 7 to 9 PM. The Tancredi family is in the care of the Aloia Funeral Home, 180 Harrison Ave., Garfield (973-340-7077). Condolences/Directions visit aloiafuneral.com