Brian E. Ulione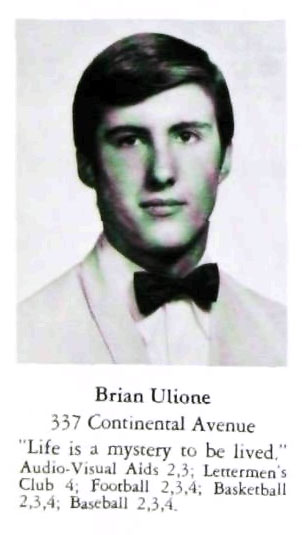 Paramus - Brian E. Ulione, 65, of St. Louis, MO passed away on January 18, 2020. Raised in Paramus, NJ, he was predeceased by his parents, Emil J. and Muriel Ulione. Brian is survived by his wife Wendy, son Michael Ulione, sister Karen Buongiorno, stepson Chad, niece Nicole Silcher and nephew Mark Ciccarelli.
Brian graduated Paramus High School in 1972 and Rutgers University in 1976. He was general manager for the Rouse Company for many years and vice-president of the St. Louis Rams in 2002. Brian was president of his own commercial real estate business at the time of his passing.
Donations in Brian's memory may be made to the American Diabetes Association, www.diabetes.org.