Elise Campbell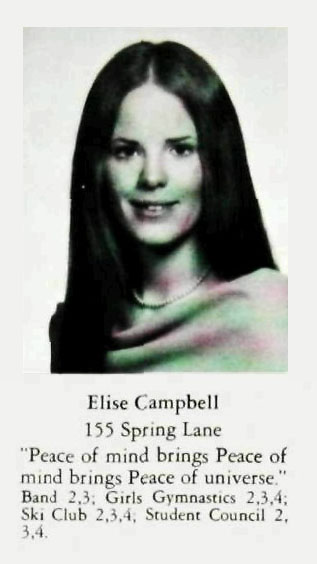 Elise Campbell passed away on March 30, 2009, after a brief illness.
She is survived by a son, Samuel Watson; and a brother, Tom and his wife Isabelle.
For many years, Elyse had been in the food industry. She owned and operated Elyse's Cafe in West Chatham. She also baked and marketed Elyse's Herb Bread and rolls in the Mid-Cape area. Her rolls are still served at the Impudent Oyster in Chatham. Most recently, she worked in furniture sales and interior design.
Memorial donations may be made to the Samuel C. Watson Scholarship Fund, c/o Cape Cod Five Cents Savings Bank, 129 Route 39, East Harwich, MA 02645; or the Interfaith Council for the Homeless, P.O. Box 8280, Orleans, MA 02653. To Plant Memorial Trees in memory, please visit our Sympathy Store. [This is an old obit. Please verify status before donating.]
Published in Cape Cod Times on April 5, 2009.