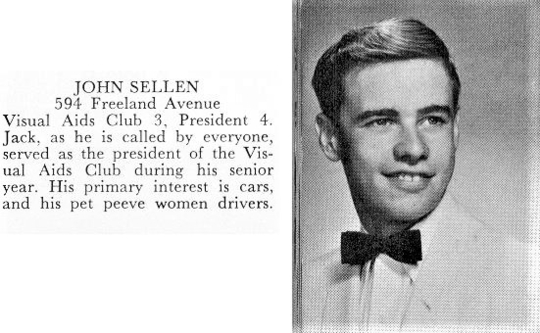 New Milford - John "Jack" Sellen of New Milford was 77 years old when he passed away Saturday, March 28th. Born in Jersey City, Jack was raised in North Bergen and Paramus before settling in New Milford thirty years ago.
He proudly served in the National Guard and would later be activated into service in 1968 to Fort McClennan, Alabama. Jack had a long professional career as an Outside Plant Engineer with Verizon before retiring in 1991. He was an active and loyal member of the New Milford-Teaneck Elks Lodge 2290 serving as a former Tiler, Trustee, Officer of the Year and Elk of the Year.
Jack loved nothing more than to be with his friends and family, sharing time and a laugh, whether it be barbecues/dinners at the lake, joining family at regular "moveable feasts," or joining friends at Irish music festivals or cruises. He took great pleasure in meeting new people and traveling to see new sights. If you ask people what they remember about Jack, it is always that he was a kind and gentle man, a true gentleman, generous to a fault.
His second love was cars. He could tell make, model and year in a glance. He restored antique cars and gifted his wife with a painstakingly restored 1956 Peacock Blue T-bird that runs like a charm.
Taken too soon, Jack is survived his beloved wife of 32 years Margaret "Marge" Moran Sellen, his cherished brother-in-law Mark Moran and his wife Penny, his devoted nephews Chris Moran and his wife Mariana and Shawn Moran and his wife Renee. He is also survived by his niece Keri Moran, great nieces Hannah and Hailey Moran, his great nephew Shane Moran as well as numerous loving cousins.