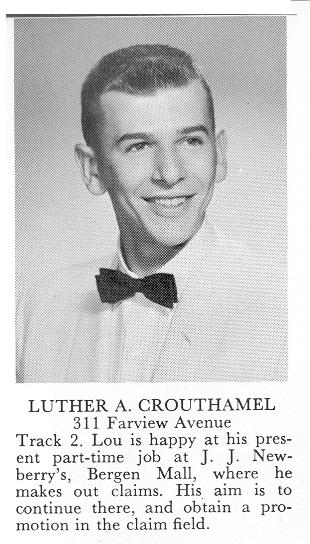 May 9,1942 - October 4, 2020
Luther Andrew Crouthamel, 78 of Sinks Grove passed away on Sunday October 4, 2020 at Ruby Memorial Hospital following 2 years of ill health. Luther was born May 9, 1942 in Teaneck, NJ and raised in Paramus, NJ by Rev. Stover and Stella Worthington Crouthamel. He was preceded in death by a twin brother Lawrence and three grandchildren.

After high school, Luther enlisted in the US Navy where he was trained at the underwater demolition school. He was chosen for special ops, having served in southeast Asia during Vietnam. He later took early retirement from Siemens Energy and Automation management team following 9/11. Although an Independent, Luther was active with the Greenbrier county Democratic party & also served on the board of Greenbrier Co. Senior Citizens. In retirement, he invested his time and energy in social services endeavors, working for Seneca, and later became a drug counselor. He then turned his time to Habitat for Humanity until his health declined in 2018, suffering his 4th heart event from which he did not fully recover.

Luther is survived by his wife of 29 years, Donna Snow Crouthamel, three children from a previous marriage: Eva of Pittsburgh, PA, Jack of Watertown, CT, & James; five step-daughters, including Amanda of PA, Heather of VA, & Reiko of NV; two brothers, James of NY, John of NJ, and sister Judy in NC, more than eleven grandchildren, including Kelsey to whom he was especially close, and seven great grandchildren.

Memorial services will be held at Noon on Sunday October 18, 2020 at the Seventh Day Adventist Church 1019 Court St N, Lewisburg, WV 24901.