Andrew J Rizzo, Jr.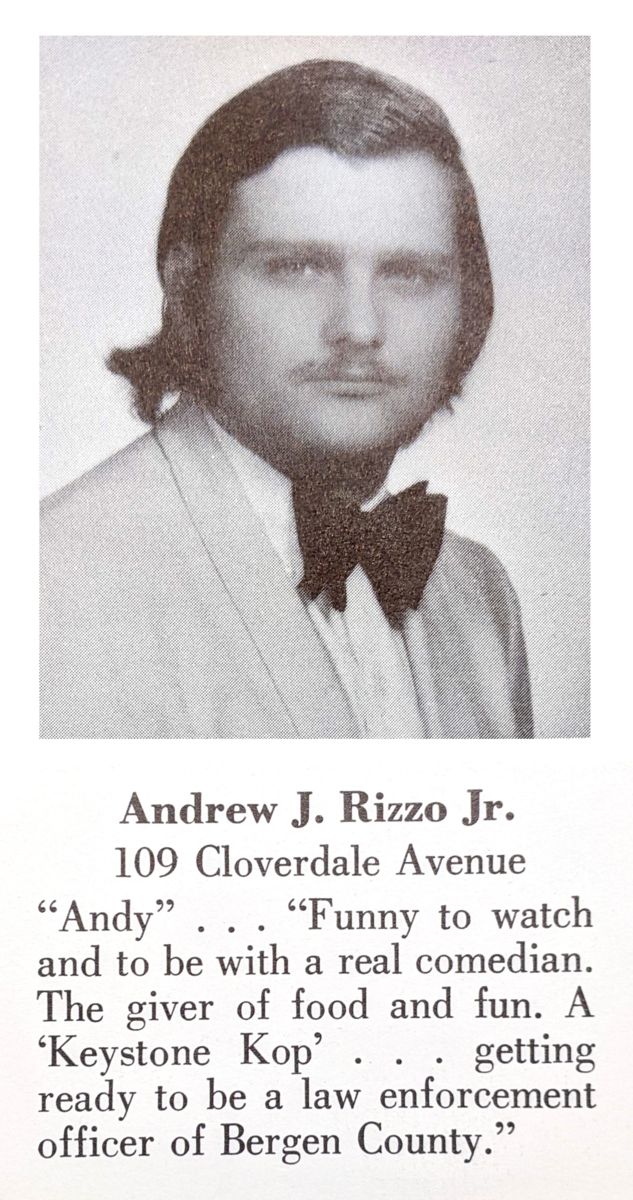 October 05, 1954 - July 25, 2022
Andrew J. Jr., 67, a 37 year resident of Maywood, passed away on Monday, July 25, 2022. Before retiring, Andrew was a Lieutenant with the Paramus Police Department. Family was the most important to Andrew, he also loved trips to Atlantic City and Yonkers and fine dining. He was a member of the PBA and the National Rifle Association. Andrew loved his dogs and donated often to animal shelters. He was a parishioner of Annunciation RC Church 50 W Midland Ave, Paramus, NJ 07652.
Cherished brother of Elizabeth Cannici, Rosemarie Hansen, Josephine Damion, Theresa Nolte, and Raymond Rizzo. He is also survived by many nieces and nephews, and countless close friends.
Family will receive friends on Wednesday July 27, 2022 from 2:00 pm - 7:00 pm at the Vander Plaat Memorial Home, 113 South Farview Avenue, Paramus, NJ. Funeral Service will be held at 9:30 am on Thursday July 28, 2022, at the Vander Plaat Memorial Home. A 10:00 am Funeral Mass will be held at the Annunciation R.C Church, Paramus, NJ. Interment to follow George Washington Memorial Park, Paramus, NJ