Paramus High School
Home of the Spartans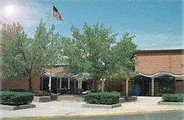 In Memory
William J Caleca - Class of 1973
William J. Caleca, 65, passed away at his home in Monroe, NY on May 10, 2021. The son of Maria Frances (Gherardi) and the late John E. Caleca, he was born on August 15, 1955 in Teanack, NJ.
William started his career in the family business, Jace Sportswear in Hackensack, NJ and continued working in the garment industry until his retirement.
William is survived by his wife, June A. Caleca (Christie) at home in Monroe, NY; his son, William M. Caleca of Monroe, NY; and daughter Dana L. Caleca, also of Monroe, NY. He is also survived by his brothers, John Caleca and his wife, Debra, of Southbury, CT, Joseph Caleca and his wife, Denise of Hillsdale, NJ; and by his two sisters, Barbara Bessemer and her husband Doug of Belmar, NJ and Linda Franco and her husband Ed of Bradenburg, KY. William is also survived by his countless nieces, nephews, great nieces and great nephews. William was pre-deceased by his brother, James Caleca.
William loved the outdoors and his Harley Davidson motorcycle. He was an avid hunter and fisherman and took great pride in his gardens.