Kenneth Agnello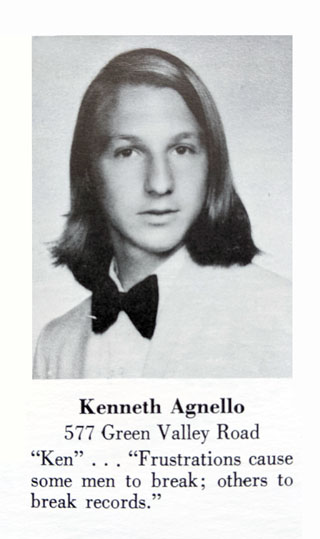 Kenneth, 66, of Paramus, passed away on Saturday, December 11, 2021. Kenneth received a Master's in Art History from Montclair State and was a prolific oil painter, specializing in the German Expressionism style. He was a well known artist and author of "Agnello by Agnello: Striking the Heart of the Artist's Confessions." In his work-life, Ken was a Real Estate Appraiser serving clients throughout NY and NJ. In his leisure time, he enjoyed being active, especially playing tennis; he was an avid baseball fan; and enjoyed listening to music with a cigar and a glass of Courvoisier. Though Ken was quite successful, his greatest accomplishment and greatest love was his family. Spending time with his children and grandchildren filled him with happiness and joy.
Devoted father of Leah Glent and her husband Sidney, Victoria Agnello, and Anthony Agnello. Cherished grandfather of Brielle. Loving brother of Janice (Barry) Manz. Predeceased by his brother Thomas.
Family will receive friends on Friday, December 17, 2021 from 3:00 pm - 7:00 pm for a memorial visitation at the Vander Plaat Memorial Home, 113 South Farview Avenue, Paramus, NJ.