Philip Jay Adler, Class of 1973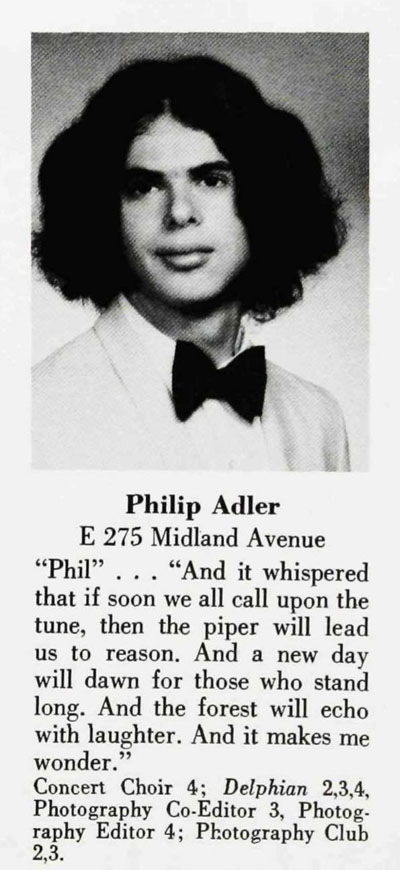 March 14, 1955 — August 30, 2022
Philip Adler of Langhorne, PA (originally from Paramus), age 67, passed away on August 30, 2022 from a traumatic brain injury after a tragic fall. Philip left behind two sons, Matthew (daughter-in-law Emily) and Daniel; his sisters, Wendy Adler ('70) and Karen Rubinstein ('78); brother-in-law and lifelong friend, Ron Rubinstein ('73); and brother Arthur Adler ('74). Philip was predeceased by his mother, Lydia Adler, in 2020 and his father, Frank Adler, in 2010.
Philip was "Class Artist" in high school and extremely talented; graduating Cooper Union with a degree in fine art and going on for his masters in new media from the New School. Creative artist, photographer, tinkerer, astronomer, and classic car enthusiast, Philip will be missed dearly by his family and friends.
"'Cause you were bred, for humanity
And sold to society
One day you'll wake up, in the present day
A million generations removed from expectations
Of being who you really want to be"
~Jethro Tull (Ian Anderson, 1974)

Donations in memory of Philip can be made to NAMI at www.nami.org.