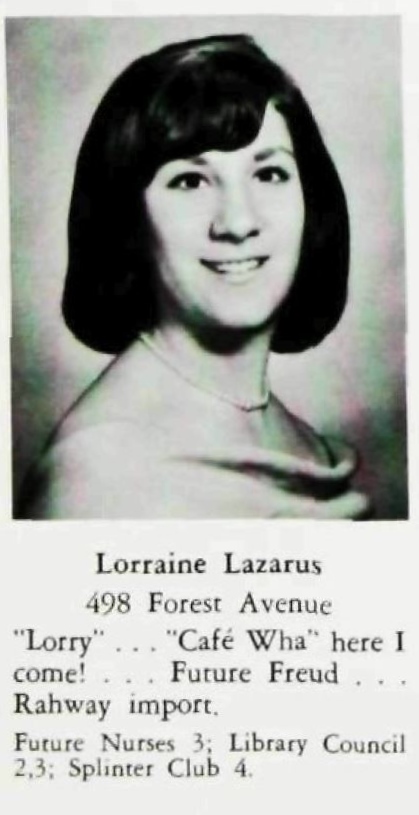 POSTED BY SUSAN LLOYD
Survived by Mark Lazarus her brother, 2 children and one grandaughter. Also a sister & brother.

Lorraine was my neighbor & friend. & we kept in touch after graduating PHS. She had a great sense of humor & was a loyal friend. We both have MS in common. Many fun & good memories I attribute to Lorraine. I miss her. Y ou can contact me on Facebook as Susan Elizabeth.
She worked & put herself through nursing school. Was a nurse at N.Y. Presbyterian Hospital in N.Y. Graduated from Fairleigh Dickinson. She married a dentist. She moved here from Rahway, during high school.