Robert "Bob" Klein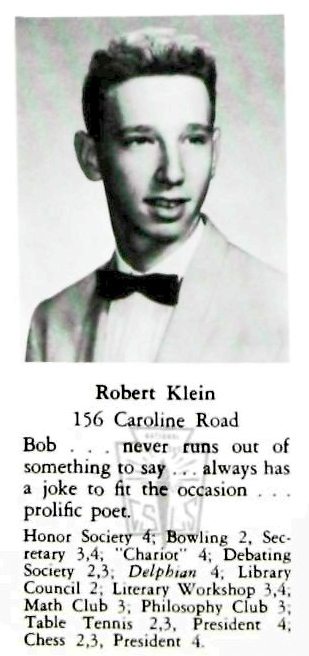 "Angels will weep"
Gimpel The Fool, by Isaac Bashevis Singer
His favorite story was Gimpel The Fool by celebrated Yiddish author, Isaac Bashevis Singer. Like Gimpel, Bob found a community who "appreciated him and treated him well." Robert Klein's Loved Ones, Friends and Business Associates celebrated his life at an elegant memorial event. Attendees shared stories about Bob's influence and impact on their lives as well as his teaching and guiding their children.
Trusted Financial Adviser, he counseled many company owners. His career began with Arthur Andersen in London, England guiding American ex-Patriots through tax issues. As financial executive for the largest real estate company in the world, he was assigned to Orange County, CA during 1970's real estate boom. He returned to New Jersey and established his reputation as a consummate financial consultant.
His pursuit of excellence was in all areas of his life. Ever curious, he explored the New York City food scene in search of the perfect cheese cake. Equipped with a quick wit and extraordinary memory, he loved linguistic connections, word play and always had a new joke ready to share.
Robert R. Klein disinherited Jamie M. Klein Martherus and Adam J. Klein for reasons best known to them. Melissa Menthe is Executrix and only heir. For thirteen years Melissa served as caregiver and healthcare proxy for Robert's frequent hospitalizations.
Robert Klein was born and died in Bergen County, NJ; March 1948 - October 2021.
He is survived by his beloved daughter Jamie and son Adam, and four grandchildren.