Barbara Frances Brown Miller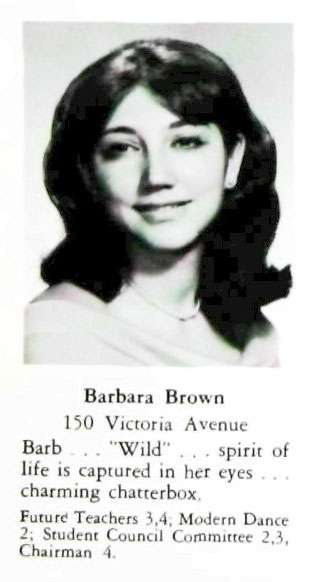 Barbara Frances Miller, 72, Career educator loved her profession, 'lived fully, deeply loved'
Barbara Miller, 72, passed away on April 21, 2021. Born Barbara Frances Brown on September 22, 1948 in NYC, she moved with her family to Paramus NJ in the 1950's where she later attended and graduated from Paramus High School in 1966. In 1970 she earned a degree in Business Administration from Fairleigh Dickinson University.
In 1973 while working at Alexander's Department Store, She met, fell in love with, and married Richard Alan Miller from Staten Island, NY. They had two children. A son Jeffrey 1976 and a daughter Yonit 1978.
Barbara loved being a New York City school teacher. Her career began in Fort Greene Brooklyn and she ended her career as a Preschool teacher at PS 19 in Port Richmond. Far more than an instructor, she embraced teaching children who arrived without a word of English. She liked to say, she got paid to be a second mom to a diverse group of 4 and 5 year olds. She retired in 2011.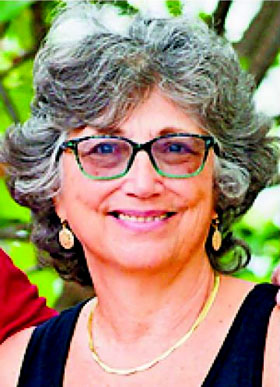 Barbara and Richard having both children go on to successful careers decided to leave their home in Staten Island and move to their quiet, peaceful, lakeside home that they lovingly designed in Poconos, Pennsylvania.
Thrilled to be grandparents, they also bought a condo in Hallandale, FL, to be near their son Jeff and his family, wife Jackie and sons Jacob, Julian and Jackson.
Laughing while they joyfully entered their snow bird years, Richard and Barbara would fly to Campbell, CA, to spend time with their daughter Yonit and her two sons Alec and Jax. Ever the jetsetters, they would stay there from Thanksgiving through New Years, always spending holidays with loved ones. Sometimes while there they would fly out to Maui for two week as they love the carefree Hawaiian lifestyle.
Barbara loved to cook and always remembered what everyone's favorite meals were. Always thinking of others, delightful mystery packages would arrive filled to the brim with books with her grandchildrens favorite authors, a new pair of swim trunks for her adventurous boys, or maybe just a fresh set of socks she noticed that her grandchildren were going through quickly. She never let anyone she loved go for very long without reminding them they were in her thoughts, postcards from every vacation went to the entire family.
Barbara and her sister Elizabeth were inseparable growing up, and this continued unchanged as adults. They spoke often on the telephone, utterly unphased by the considerable physical distance between them. They met regularly each year to revel in the ups, commiserate in the downs, and enjoy every moment in between in each other's company.
Barbara was a voracious reader, sometimes devouring several books a week. She walked daily, nothing could stop her from reaching 10,000 steps. She often remarked that one of her greatest joys was being a grandmother to her 5 grandsons, which in essence dictated their travel schedule.
She lived fully, was deeply loved by her children and grandchildren, and was inseparable and adored by her husband of 48 years. Whenever she was out her husband was holding her hand even in her last moments. She passed away all too quickly of a sudden unforeseen illness. Mercifully, without pain. In her final moments she was surrounded by her family holding her in a loving embrace.
Published by Staten Island Advance on Apr. 25, 2021.