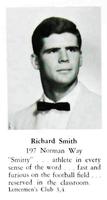 Richard H. Smith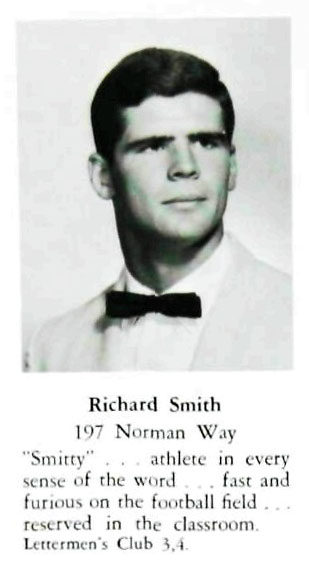 January 7, 2023 West Chester, PA/Naples, FL Leaves Behind a Legacy of Kindness and Outstanding Leadership
Richard H. Smith, age 72 of West Chester, Pa/Naples, Fl, passed away peacefully in his home on Saturday January 7, 2023. Richard was the husband of Carol Yokell Smith, with whom he shared almost 50 years of marriage. Born in 1950 in New York City, Richard was the son of the late Raymond Smith and the late Joan Howell Smith.
Richard attended East Carolina University, eventually earning his Bachelor's degree. He later went on to work for the Campbell Soup Company for 37 years. Richard was a true Campbell Kid, starting his career building displays at your local grocery store, to eventually being described as an "icon" within the company, a member of the Hall of Fame and leaving behind a "legacy of outstanding leadership" as VP of sales.
Prior to his retirement in 2009, his final position with Campbell's was VP of customer business development and industry relations. While in this position, he facilitated events such as their customer appreciation weekends, more formally known as Passion for Food. This role also allowed for him to partake in two of his favorite things, forming long lasting relationships with leaders in the industry and becoming everyone's go-to-guy for that perfect rib place…. bring a bib!
Richard was a car enthusiast with two of his most prized possessions being his beloved Corvettes. As many of you know, he was always scouring the globe for that perfect part. You could also say Richard was a Mr. Fix it, always getting great enjoyment from having the right tool for the job. Richard enjoyed golfing and trips to his happy place, Naples, Florida. He also had a fondness for travel and immediately upon his retirement, he and his brother Roger took a trip to Ireland to explore their heritage.
Mentorship was close to Richard's heart. He took pleasure in seeing others grow and thrive both professionally and personally. He wanted to see others around him succeed and was happy to offer advice or a place under his wing to anyone willing to learn.
In addition to his wife, Carol, Richard is survived by his son, Colin; his daughter, Jenna, her husband, Chad, and their two children, Brooks and Landon; his brother, Roger; as well as many friends. Richard was kind and caring. He will be deeply missed by all who had the pleasure to know him.
A celebration of life will be held Saturday January 28, 2023. 12-3 pm at Vicmead Hunt Club, 903 Owls Nest Rd, Wilmington, DE 19807. All are welcome.
In lieu of flowers, donations can be made to Saint Edmond's Academy, 2120 Veale Road Wilmington, DE 19810 or the Salesianum School, Salesianum School Annual Fund at 1801 N. Broom Street, Wilmington, DE 19802.
Arrangements by Kuzo Funeral Home of Kennett Square, PA.