Kenneth I. Kapusta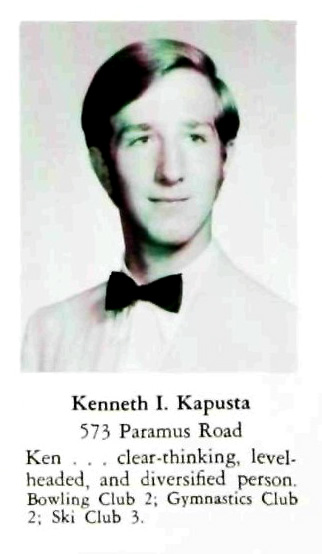 April 27, 1952 – April 18, 2022
Kenneth I. Kapusta, 69, of Township of Washington, passed away peacefully on April 18, 2022. Ken is survived by his loving wife Ingrid (Niebuhr) of 48 years and his four legged companion, Jessi. Devoted father of Kevin Kapusta and Tara (Kapusta) Fricke. Loving son of the late Walter (2012) and Helen Kapusta. Dear brother of Kathie Haus. Loving grandfather, otherwise known as Buddy to Jake and Charlotte Fricke. He is also survived by his nieces Pamela, Laura, Donna, Katelyn and Jillian.
Ken was born on April 27, 1952 and raised in Garfield before moving to Paramus, NJ.
Once married, he lived in Township of Washington for 48 years and enjoyed weekends and vacationing at his second home in Pennsylvania. Ken was an electrician and foreman with local IBEW 164 until he retired then worked at Davis Sport Shop in Sloatsburg NY. Over the years, he was Boy Scout leader and soccer coach. He enjoyed camping, boating, skiing, softball, bowling. He was past president of the Old Tappan Sportsmen's Fish and Game Association, a member of the Tenafly Rifle & Pistol Club and Cherry Ridge Range.
He dedicated his life to making a difference to those around him. He will be remembered for his love for family, loyalty to friends, tenacity to overcome adversity and zest for life. He lives on in the memories of all those he held dear.
Donations may be made to SPOHNC (Support for People with Oral and Head and Neck Cancer), PO Box 53 Locust Valley, NY 11560-0053 or spohnc.org.