Stan M. Hordych
December 17, 1952 - November 9, 2021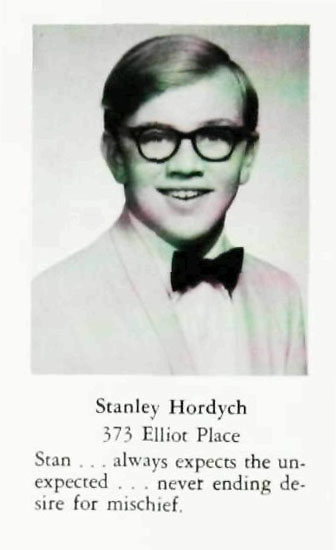 Stan Hordych, 68, of Middletown, NJ passed away comfortably on November 9, 2021.
Stan was born on December 17, 1952 in Hackensack, NJ. He recently retired after a successful career as a production planner/analyst with K.Hovnanian. The last 23 of those years he worked hard to build Suzi's Sweet Shoppe, a family business with his wife. In 1990 Stan happily married Susan Cole, who was his wife of 31 years at the time of his death.
He loved spending time with his family and loved to travel. His favorite was cruising and the Caribbean.
He is survived by his wife Susan Hordych, all four of his children Christy Burkard, Allison and David Steele, Cassandra and Tyler Riker and Daniel and Kayla Hordych. Along with his 12 grandchildren, Jakob Tompkins, Anthony Steele, Dezirae Steele, Evan Burkard, Kyle Burkard, Isabella DiSanti, Magnolia Moore, Wesley Steele, Kinsley Steele, Willow Hordych, Greyson Riker, Onyx Hordych and his sister Lynne Hordych.
He was predeceased by his parents, Stanley George and Elaine Hordych, his sister, Kathy Lerner, his granddaughter Everleigh Steele and Belle, his beloved wiener dog.
Visitation will be held Saturday, November 13, 2021, from 2 to 4 and 7 to 9 pm at John F. Pfleger Funeral Home, 115 Tindall Road, Middletown. Funeral services are scheduled for during the visitation at the funeral home.