Paramus High School
Home of the Spartans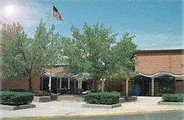 In Memory
Vincent Mulholland Brock - Class of 1973

Patrolman Vincent M. Brock
Paramus Police Department, New Jersey
End of Watch: Monday, November 22, 1993
Officer Brock was killed when his patrol car struck a utility pole on Route 4 while he was responding to a false 911 call from a stolen cellular phone.

The suspect who placed the false call was arrested after the cellular phone was reactivated and traced. He was sentenced to five years in prison in connection with Officer Brock's death.

Officer Brock had served with the Paramus Police Department for 12 years. He is survived by his wife, two sons, and daughter.