George Van Vladricken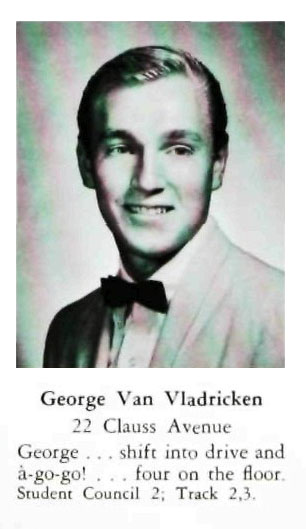 December 12, 1948 — July 6, 2022
George Van Vladricken at age 73, in Olympia, WA.
George proudly served his country as an Army CWO2 helicopter pilot in Vietnam. He went on to work as a flight instructor in Iran. He finished his career working for the state of WA, Dept. of Social and Health Services. George was a new grandfather and loved spending time with his granddaughters and his family. He enjoyed waterfowl hunting and skiing. His friends and family joked about his love of driving down random roads, and his adventuresome and questionable culinary choices. He will be remembered for his quick smile, jokes and humorous stories, kindness, generosity and loyalty to friends and family.
Survived by daughter, Isabel Van Vladricken and her busband Eddie Alba, son, Christopher Van Vladricken and his wife Reaksmey, and granddaughters, Olivia and Sophia, and sister, Karen Carew, '68.