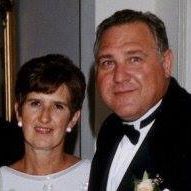 Nancy (Lowry) Rotolo, 66, of Toms River, NJ passed away Tuesday, March 24, 2015 at Robert Wood Johnson University Hospital, New Brunswick, NJ surrounded by her family. Nancy grew up in Paramus, NJ before moving to Toms River 34 years ago.
She worked as a Registrar at Community Medical Center, Toms River for the last 23 years. Nancy was a parishioner of St. Luke RC Church, Toms River and was an active member of the Greenbriar Woodlands community.
She was predeceased by her husband of 42 years, Philip, in 2012. Nancy is survived by her son Thomas Rotolo of Toluca Lake, CA, a daughter Jan Rotolo and her husband Lloyd Sloan of Gilbert, Arizona, 3 grandchildren Makayla, Trent and Mason and identical twin granddaughters on the way. She also leaves behind several devoted in-laws, nieces and nephews, as well as a legion of close friends.
Nancy was known as dynamic and outgoing, with a kind and selfless heart and a positive attitude that was contagious. She loved to travel and socialize with her many friends, and never let her longtime battle with ovarian cancer slow her down, or even dim her spirits. Nancy's natural strength and determination inspired those around her, and her sudden loss is felt by many.