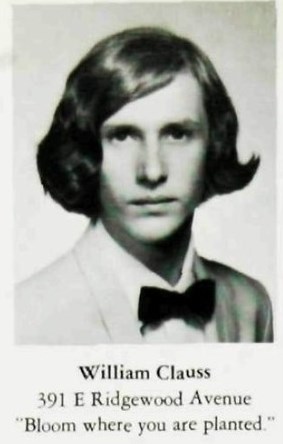 PARAMUS, NJ - In loving memory of William Henry Clauss, 56, of Paramus, NJ. He made his home in Florida for the last 24 years. Born 6/4/54 - 7/10/10. He succumbed to his battle with cancer.
Beloved father of Daughters: Joie Kent of Hawthorne, NJ. Jerri and Jessi Clauss of Auburndale, FL. Son Sean Clauss of Auburndale, FL. His adored granddaughter of Desiree Kent of Hawthorne NJ.
He may now rest in peace with his beloved son William H. Clauss Jr. (deceased) as they proudly watch over us.
He is survived by his siblings: Patricia Mellen of Winter Haven, FL, who lovingly took care of him during his illness. Pauline Berman of Auburndale, FL. Joanne Shackley of N. Ogden, Utah. Edward Clauss of Emerson, NJ.
He will forever live in our hearts. He will be loved and missed for eternity. He touched all of our lives with his wisdom, great sense of humor and charming personality. Fly high Free Bird!