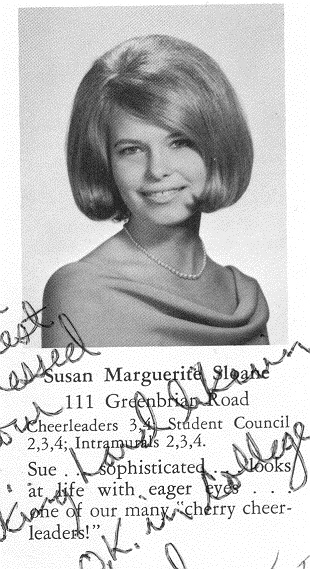 MARSH Susan M. (nee LaBianca, Sloane), 62, died Saturday in Scottsdale, AZ following a short but courageous battle with cancer. Susan was born December 31, 1946 in Teaneck, NJ to the late James M. and Lucille Sloane and lived for over 30 years in Paramus.
A 1965 graduate of Paramus High School, Mrs. Marsh moved from NJ to Fountain Hills, Arizona in 1995. Susan spent 15 years with the Housing Authority of Bergen County as a Building Manager for senior citizen complexes, primarily in Lyndhurst and East Rutherford. Most recently she worked with children at the Boys and Girls Club of Scottsdale, AZ. She was a loving wife, mother and grandmother who brought great joy to everyone who knew her.
While her life was cut short, she had a tremendous impact on the many people she touched and those that did are grateful for every moment. Though she will be missed by her loved ones beyond words, we can take great comfort in knowing that the time we spent with her provided memories that last forever.
Susan is survived by her husband, Frank Marsh, her son Chris LaBianca and his wife Laura, her son John LaBianca and his wife Phyliss, her son James LaBianca and his fiancee Rehana, four Grandchildren, Jack, Max, Kylie and Gianna, two sisters, Kathleen Staunton and her husband Joseph and Linda St. Thomas and her husband Bruce, and one brother, Thomas Sloane and his wife Joane. She is further survived by nieces, nephews, other relatives and many friends. In addition to her parents, she was preceded in death by her brother, James M. Sloane.