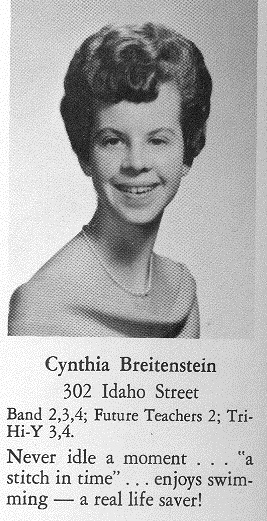 Cynthia B. Thompsen, 64, of Burgess, Va. died on December 25, 2011. She was born in New Jersey on March 28, 1947.
She was a graduate of Radford University receiving her master's degree in education and as a devoted teacher of 42 years loved her career. Cynthia was the preschool director of The Wiley Child Development Center, Northern Neck YMCA.
Surviving are her husband of 41 years, William W. Thompsen; two sons, Eric S. Thompsen and wife, Amanda of Hartsville, S. C., Craig W. Thompsen and wife, Dawn of Kilmarnock; five grandchildren, Matthew and Emma of Hartsville, S. C., Danielle, DeeDra and David of Kilmarnock; a brother, Richard Brientenstein of Swansboro, N. C.; several nieces and nephews; and many good friends.