Michael Terry Bernstein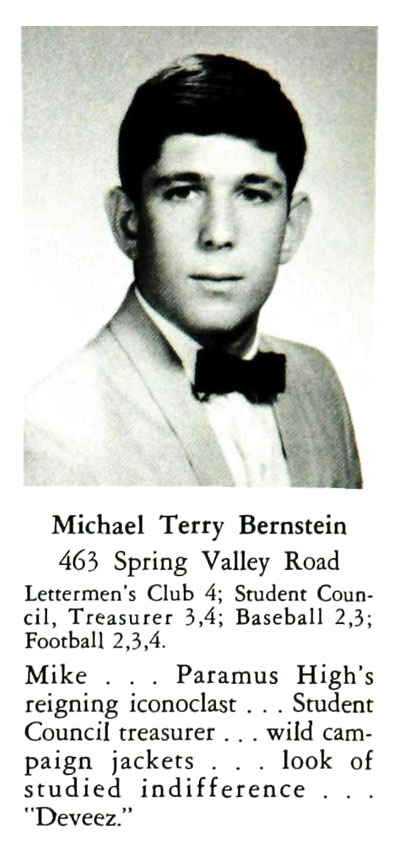 May 11, 1947 - June 4, 2022
Michael Terry Bernstein, age 75, passed away June 4th in Los Angeles. Born in Brooklyn and raised in Paramus, NJ, the eldest of four children, son of Isabel Nemetz and Harold Bernstein.
Michael graduated from Franklin & Marshall College. He married Jill Sachs in 1969. They lived in Rye Brook, NY with their two children, Regine Stone and Geoffrey Bernstein. Michael had a more than 20 year career in finance, culminating with his role as Head of Corporate Bond Trading at DLJ.
Michael married Michele Ritter in 1991. They lived in Los Angeles where they raised their three daughters, Zoe Martin, Olivia Wohl and Esme Bernstein. Michael went on to a new career as an entrepreneur, co-founding several successful restaurants.
Charismatic leader, mentor, loyal friend, devoted father, grandfather, and husband. Michael is survived by his five children and domestic partner, Sydell Weiner.
Published by Los Angeles Times on Jun. 10, 2022.