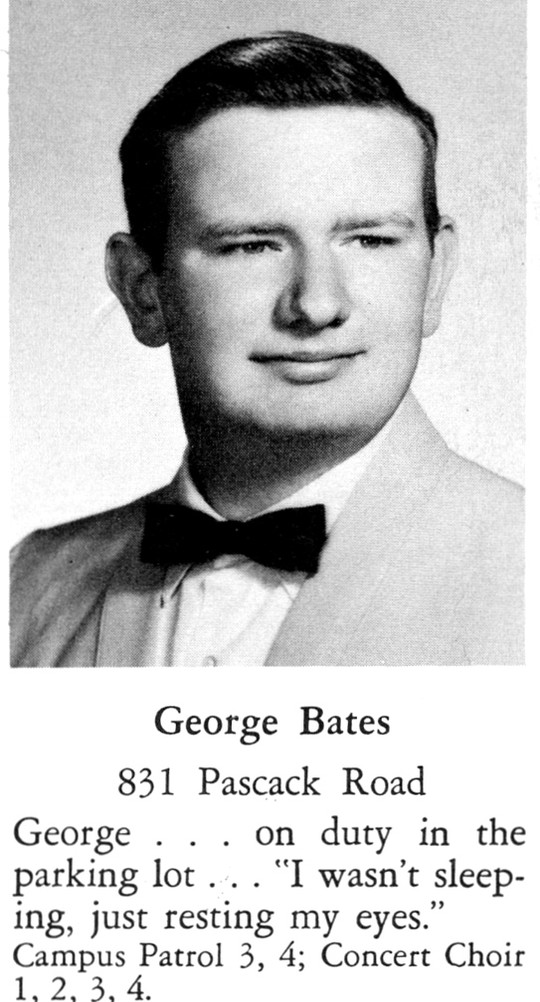 BATES George N., 65 formerly of Paramus died August 31, 2011 at Emerson Health Care Center, Emerson. Son of the late Edward and Jane Bates, he was predeceased by his brother, Edward Bates, Jr.
He is survived by his sister, Patti Roberts and her husband Willie of Willston, VT, his brother, Rev. James Bates and his wife Sandy of Port Murray, NJ and his sister-in-law, Joan Bates of Westwood and many loving nieces and nephews.
George was a graduate of Paramus High School and subsequently earned his Black Seal Fireman's License and worked for the Paramus School System for 30 years. He was active in the First Church of Christ Scientist, Westwood until its closing. In recent years he was affiliated with Parkside Community Church, Westwood.