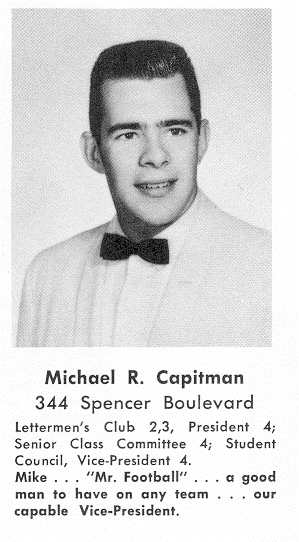 Retired Colonel Michael Capitman died peacefully at his home in Alexandria Virginia on August 4, 2018. He is survived by his loving wife of 37 years, Anne Capitman. Col. Capitman will be interred with full military honors at Arlington National Cemetery's Columbarium at a future date, with a reception to follow.
Upon graduation from Lafayette College in 1967, Col. Capitman was commissioned as a 2nd Lt. through the ROTC program, entering active duty the following year. After attending Infantry Officer Basic Course and the Electronic Warfare Cryptographic Officer Basic Special Course, Col. Capitman served with the First Infantry Division in Vietnam. After returning from Vietnam, Col. Capitman served in the Army Reserves until 1982 when he returned to active duty through the Active Guard Reserve program. He was assigned to Third US Army at Ft. McPherson, GA. Following his tour with 3rd Army, he was assigned to Hq Intelligence Support Command and then to the Army Staff. He retired at Ft. Myer in August of 1996. During Col. Capitman's career, he graduated from the US Army War College, attended the Joint Operational Planning System Course, and the Military Intelligence Officer Advanced Course.
Col. Capitman's awards include the Legion of Merit, Bronze Star Medal, Meritorious Service Medal w4 OLC, Army Commendation Medal w/2 OLC, the Army Reserves Component Achievement Medal w/2 OLC, National Defense Service Medal w/2 OLC, Vietnam Service Medal, Armed Forces Reserve Medal w/2 OLC, Army Service Ribbon, Overseas Service Ribbon w/2 OLC, Republic of Vietnam Campaign Medal, and the Army Staff Badge.