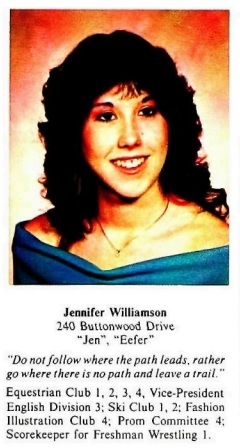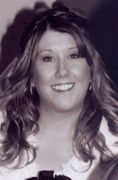 Jennifer (Jen) Williamson, 51, a dedicated teacher in the Paramus Public School system, passed away on May 17, 2018.
Jen, a longtime Paramus resident, taught in the same grade and same classroom in East Brook Middle School for 20 years — her entire teaching career. Jen truly loved teaching. She was so committed to her students that she hardly ever left her fifth-grade classroom, except to come and go for the day.
Her students were so taken with her warmth and nurturing presence that you would often find her students in her classroom during lunch and after school. Former students also frequently stopped by to visit. "Ms. Williamson was a soft spoken, sweet, and gentle soul who showed kindness to everyone she met. She made every student feel loved and understood," said a former student, a sentiment echoed by almost everyone that ever had the good fortune of getting to know Jen.
Williamson had the ability to create a sense of curiosity and love of learning in every student she taught. She also helped them to dream big and believe that they could become whatever they wanted to be. As an educator, this is the greatest gift a teacher could give her students.
Born Jennifer Marie Williamson in Englewood, NJ she spent some her early years in nearby Oakland before she and her family moved to Paramus when she was 10. She graduated from Paramus High School in 1984. She went on to earn a bachelor's degree in communications and economics with a minor in English from Rutgers University and later a master's in early childhood and elementary education from New York University.
Jen had a smile that could light up an entire room. She was well known for her generous and loving heart and her incredible thoughtfulness, always putting others' needs before her own. Jen's family and dogs were the center of her universe. There is nothing that she wouldn't do for them. She is survived by her mother, Dolores Williamson, her husband, Kevin Kennedy, and brother Doug Williamson.
As an expression of sympathy, in lieu of flowers memorial contributions in memory of her beloved dogs Bailey and Sweet Pea may be made to The Franklin Lakes Animal Hospital online at www.animalfriendsoffranklinlakes.org