Jeffrey S. Schulz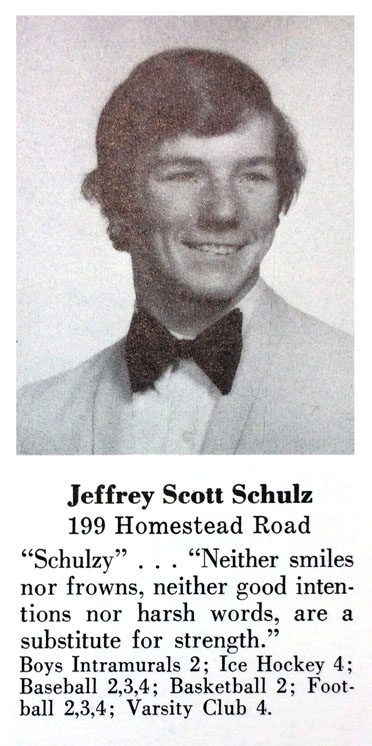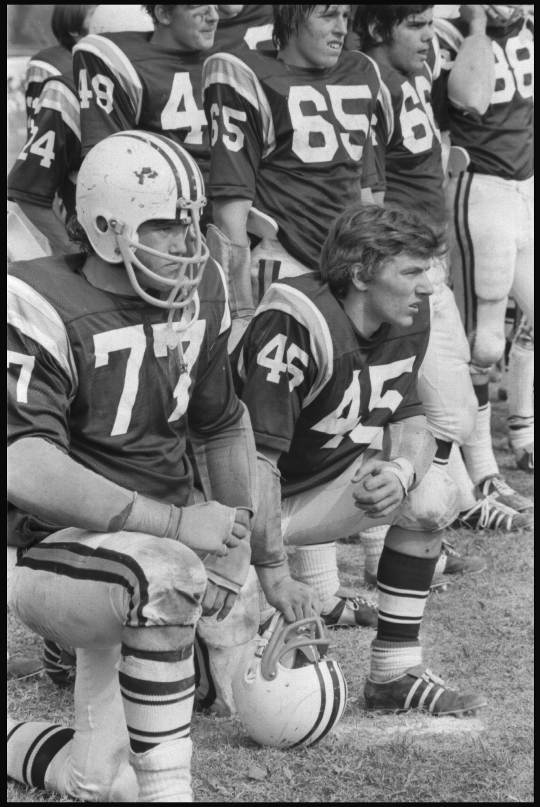 #45
Jeffrey S. Schulz passed away peacefully on Tuesday, April 16th, 2019, at the age of 62. Jeff grew up in Paramus, where he graduated Paramus High School in 1974. After graduating Rider University in 1978, he raised his family in Washington Township, before moving to Wyckoff in 1992.
Jeff was a long-time coach of the Wyckoff Recreation Football Seniors team and the Wyckoff Recreation Wrestling team, was on the Church Council at Advent Lutheran Church, and was a local small business owner. He was an avid photographer with a love for travel, having visited all 7 continents, including Antarctica in January 2019. Jeff also loved the game of golf, enjoying many golf trips with family and friends and was a member of Knickerbocker Country Club for 20 years. Jeff's true passion, however was for his family, for giving back, and for helping others. He touched the lives of countless individuals, from players he coached and mentored, to colleagues he worked with, to his wide circle of family and friends. While he was known for his generous personality and passionate involvement in his community, it was his work ethic, his desire to ensure that others succeeded and were cared for, and his devotion to family that truly made him his family's "Superman."
Jeff is survived by countless loving friends and family: beloved wife of 40 years and high-school sweetheart, Kathy; his son Kevin and his wife Diana; his son Jim and his wife Kaitlin; his mother Janet; his sister Janice; and his two cherished grandchildren, Thor Jeffrey and Alexandra Claire.
A service celebrating Jeff's life will be held at Advent Lutheran Church, 777 Wyckoff Ave, Wyckoff, on Monday, April 22nd at 7pm. In lieu of flowers, please send donations in Jeff's memory to support Memorial Sloan Kettering Cancer Center.