Paramus High School
Home of the Spartans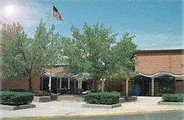 In Memory
Kevin Gerard Cannon - Class of 1974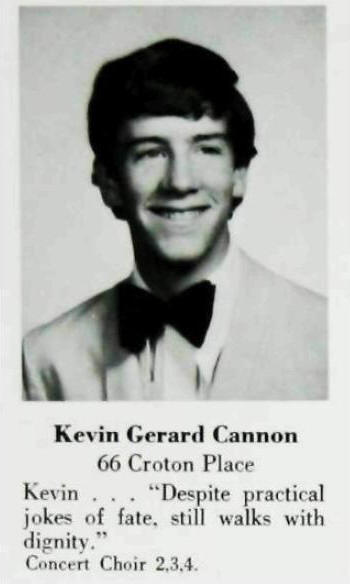 CANNON Kevin, age 53 of Hoboken, passed away on Tuesday February 9, 2010 at Hoboken University Medical Center.
Beloved son of the late Bernard F. and Theresa V. (nee Kavanagh) Cannon. Devoted partner of Spencer H. Gelband. Loving brother of Bernard H. Cannon, Eileen Schwitter (William F.), Christopher P. Cannon (Kathleen), Mary-Catherine Bohan (David), and Deirdre Butwin. Dear Uncle of Kathleen Cannon Davis, Bernard J., Ashley, and Aine' Cannon; Billy, Meaghan, Michael, Tara and Maura Schwitter; Bobby and Danny Cannon; Sean and Cormac Bohan; Connor, Erin, and Tyler Butwin. He is also survived by his aunts and uncles Annemarie and Ralph Mazzeo, John Cannon, Ruth Cannon, and his god parents Winfred and John Kelly.
Loved by countless friends.Kevingerarrd held degrees in Environment Design and Communications; he studied fine Art, Restoration and Decorative Arts in Paris, Rome, and Budapest. He was Director of Public Programming for the Broadway Theater Institute, Consultant at the NY Design Center, and taught at the Art Institute of NY.
Mr. Cannon has been a licensed NYC tour guide for Twenty Years. His interests included art, architecture, fashion, design, and theater.Kevin worked in TV and public relations, and volunteered as a counselor in a program for troubled teens and Caring Community Soup Kitchen, NYC. He is a member of The Players, The Mercantile Library, The Yeats Society and Hoboken Elks Lodge #74.