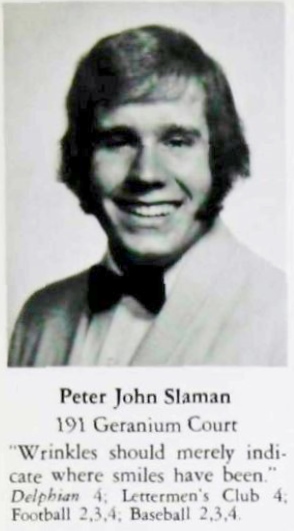 SLAMAN Peter J., 54, of Paramus on April 5, 2008. Born in Hackensack he was a life-long resident of Paramus. He served in the United States Navy. He was with the Navy CB's for two years (Construction Battalion) and with the Navy Reserve's for 4 years.
He was a maintenance worker for the Boro of Paramus and a member of Paramus Fire Department Co. #2 for 31 years and a past Fire Chief.
Beloved son of Gloria Slaman (nee Yorston) and the late Frederick Slaman (2005). Dear brother of Lita Dyke and her husband Dennis of Oregon. Loving uncle of Jaime Cane and Jeff Cane.