Charles Stanley Blaha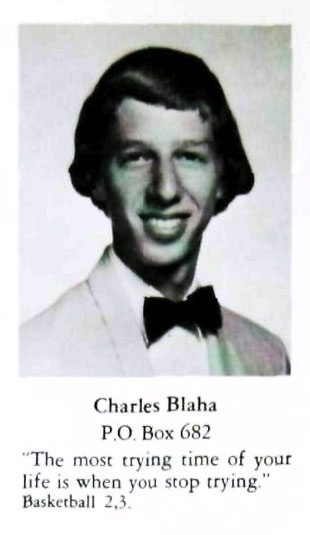 October 15, 1954 – September 15, 2018

Charles Stanley Blaha III, 63, of Killingworth passed away on Saturday, September 15, 2018. Born on October 15, 1954, in Hackensack, NJ, he was the son of Rose Blaha (nee Cafasso) of Paramus, NJ and the late Charles Stanley Blaha II. Charles was a graduate of Paramus H.S., Class of 1972, and an attendee of Pace University in White Plains, NY.
Charles was a self-employed accountant. He enjoyed golfing and was an avid fan of the Mets and Broncos. Most of all, he was always willing to help others with any task at hand. He will be greatly missed.
Besides his mother Rose, he is survived by his daughter, Jessica Connell and her husband, David, of Ivoryton, as well as one granddaughter, Annah. He is also survived by his sisters, Barbara Pagnotta and her husband Michael, of SC, Kathleen Emr and her husband Peter, of Paramus, NJ, and his former wife, Lorraine Casola, of Clinton, as well as many nieces and nephews and great nieces and nephews. He is also survived by his "Pub Family" at June's Outback Pub in Killingworth.