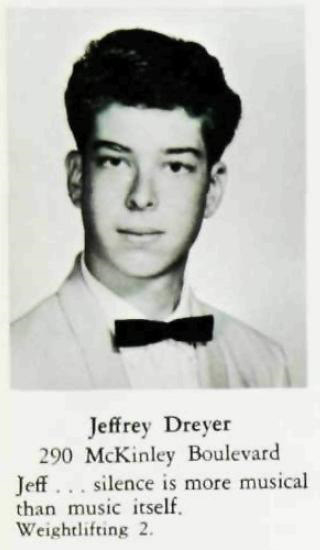 JEFFREY W. DREYER, 62
ORLEANS, MASS — On the morning of September 23, 2013, Jeffrey passed away after a brief battle with cancer. He died being comforted by his wife at their home in Orleans. Jeffrey was 62 years old.
Jeffrey was born in New York City, was raised in Paramus, NJ, and moved to the Cape as a young adult. He is survived by his wife, Elise Anne Johnson-Dreyer; his daughters, Ariel Justine Dreyer & Marina Neville-Nicole Dreyer; his step children, Anakin Niles Cox, Veronika Valentine Alarie, & D'Artagnan Clement Alarie; and many nieces, nephews, and cousins.
Jeffrey was predeceased by his parents, Arthur & Doris (nee, Mcelrath) Dreyer and by his brother, Scott K. Dreyer. Special thanks to Dr. Lynne Taylor and her staff at Tufts medical; Dr. William Canaday and his staff at Cape Cod Hospital; and to Roxane Macara and Mary Cullity of the VNA/Hospice of Cape Cod for their expert care and concern throughout Jeffrey's brief illness.